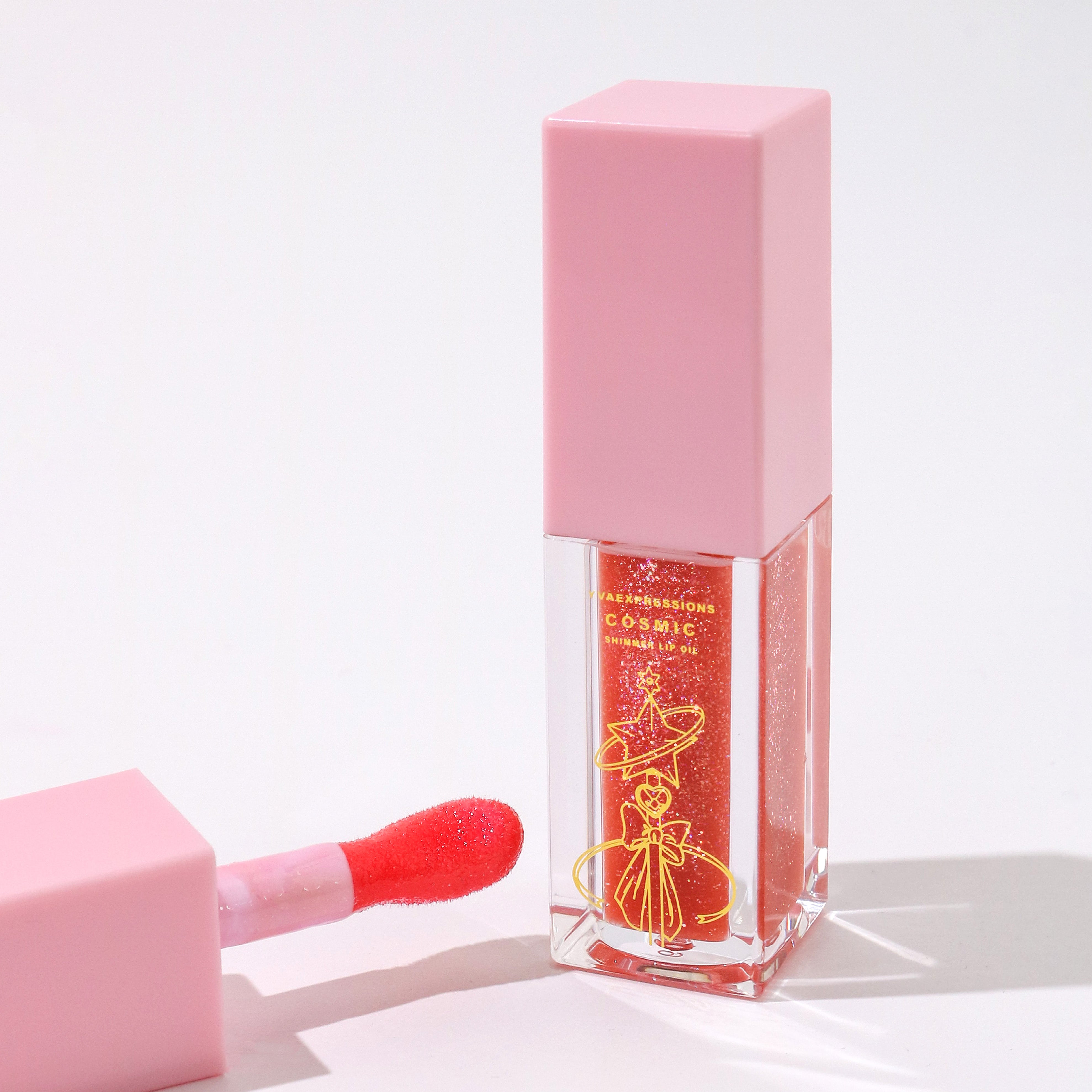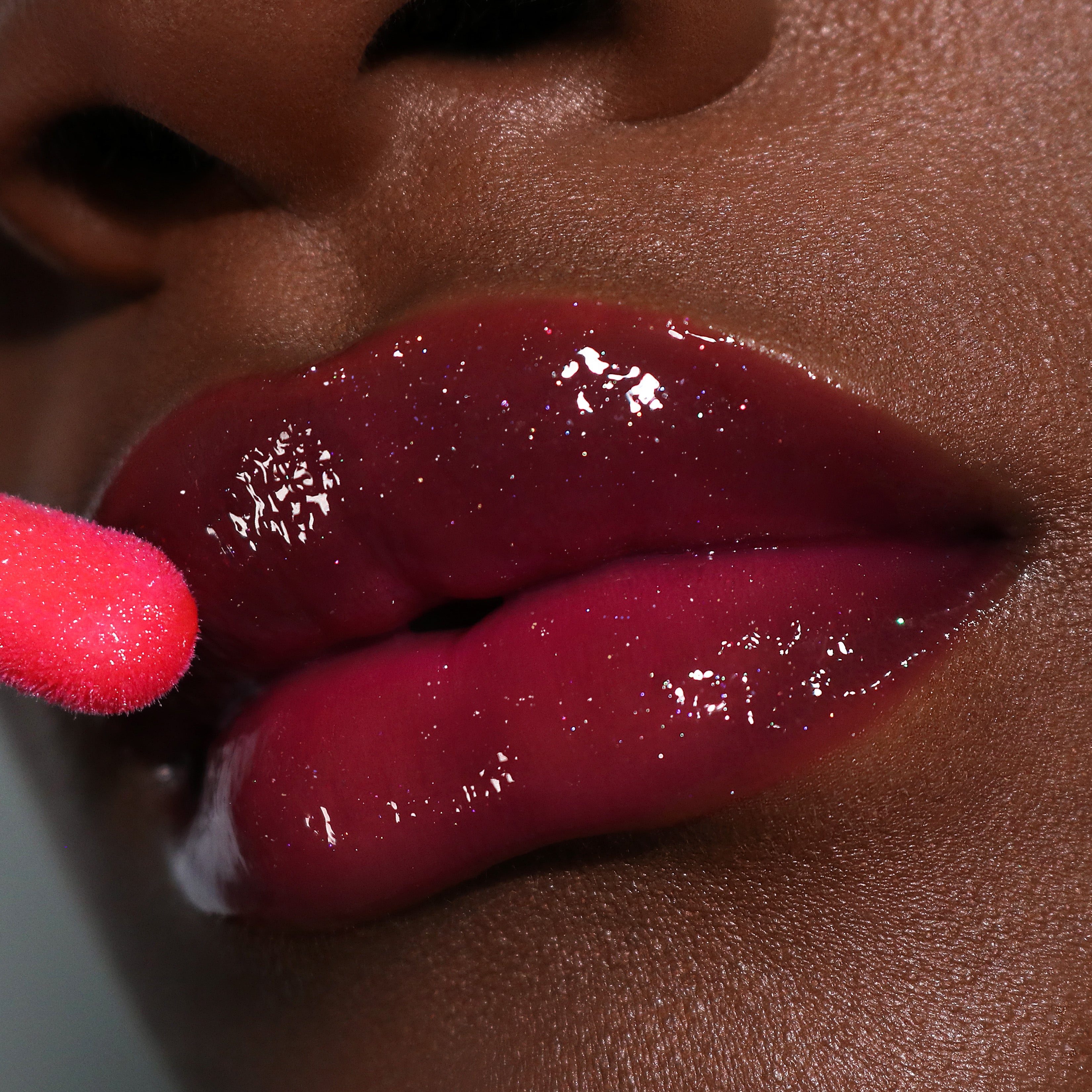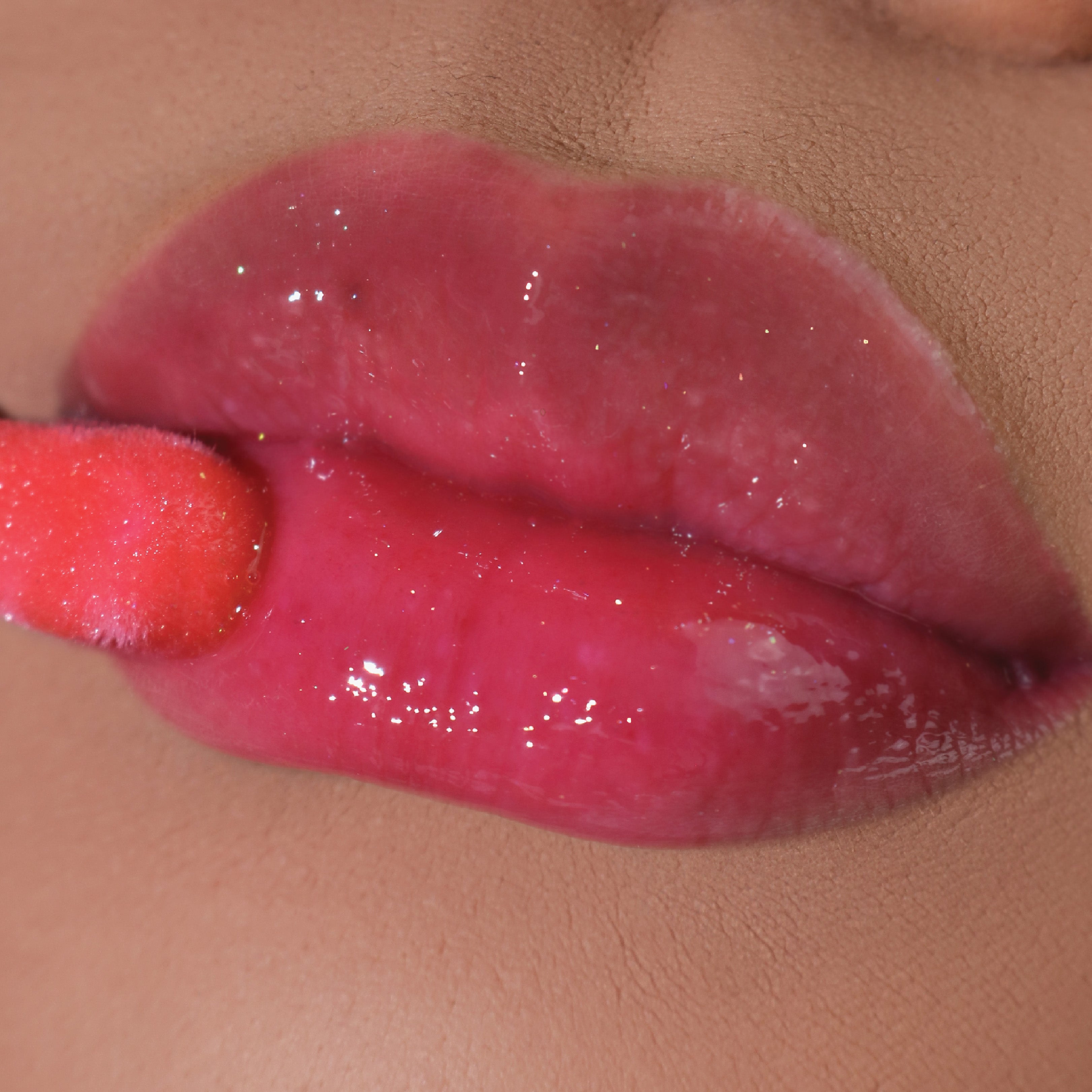 Description
What it is?
Cosmic Lip Oil is a tinted shimmer lip oil that helps nourish and moisturize dry, chapped lips with its hydrating lip oil formula. This lip oil hydrates, treats, and nourishes delicate skin leaving behind plump and moisturized lips.
Key Ingredients:
Coconut Oil: adds moisture and helps moisturize dry skin.
Shea Butter: moisturizing and nourishing ingredients, it heals chapped and dry lips fast.
Vitamin E: It moisturizes, soothes irritation, protects from sun damage, and even has subtle plumping properties.
Ingredients
Ethylhexyl isopalmitate, octyldodecanol, ethylene/propylene/styrene copolymer, polyisobutene, bis(16-methylheptadecyl)malate, hyaluronic acid, cocos nucifera (coconut) oil, arganoil, butyrospermum parkii (shea butter) oil, vitamin e, vanillin butyl ether, CAPSICUM ANNUUM FRUIT EXTRACT, GINGER EXTRACT, food color, parfum, red 7 lake(ci 15850)
Shipping
Processing Times: Please allow 1-4 business days (not including weekends or holidays) to process your order. Expect processing and shipping to be at least 3 - 10 days For US orders, and 7-21 days for international orders.

Note: Please be sure to check that you have the correct name and address when making a purchase. If order is placed and shipped with an incorrect address, customers are responsible for covering the reshipment fee. By placing an order, you agree to this policy. 
Import and Duty Fees: All international orders are subjected to pay Import and/ or duty Fees, which is determined by the country of import, primarily based off the order value and the country's import and duty laws. Import and duty fees are not included in your Yvaexpression's order total. Yvaexpressions is not reposnble for import/duty fees, and all fees must be paid by parcel recipient. When placing an International order with Yvaexpressions, you are agreeing with to this policy.
Love it
The packaging is so cute and I love the feel and smell of the lip oil! So happy I came across this company ❤️
Love it
I can say that this lip oil really is nourishing. My Invisilign dries my mouth and lips out. Iykyk. Only carmex chapstick has been able to help until I found this gloss. I do have to reapply it more often than the chap stick, but it's a gloss. Another thing about Invisilign is some glosses stain the aligners, this DOES NOT! The color and sheen is beautiful! I have missed wearing color on my lips since having Invisilign, so thank you for this lip oil!!! Some glosses will leave a strange residue on the aligners, but this does not! 10/10 for nourishing my dry lips, but also 11/10 for being Invisilign friendly! I cannot wait for the darker color to be back in stock! I will be purchasing!
True to color and hydrating
As a person who hasn't found a good quality lip oil, I went out on a limb and got a few of these to try, and am so happy with the product! I hadn't found a good lip oil before now and I'm glad I gave this one a try! I have an olive skin tone and the color is true to the photo. It's very hydrating and doesn't bleed like other lip oils I've tried as well. Great formula and beautiful tint and sparkle.
Pretty!
They arrived shortly after being shipped. I've been waiting for these since I saw them teased on Tiktok and I'm more than satisfied with the product. Its so pretty and fits my darker complexion so well <3