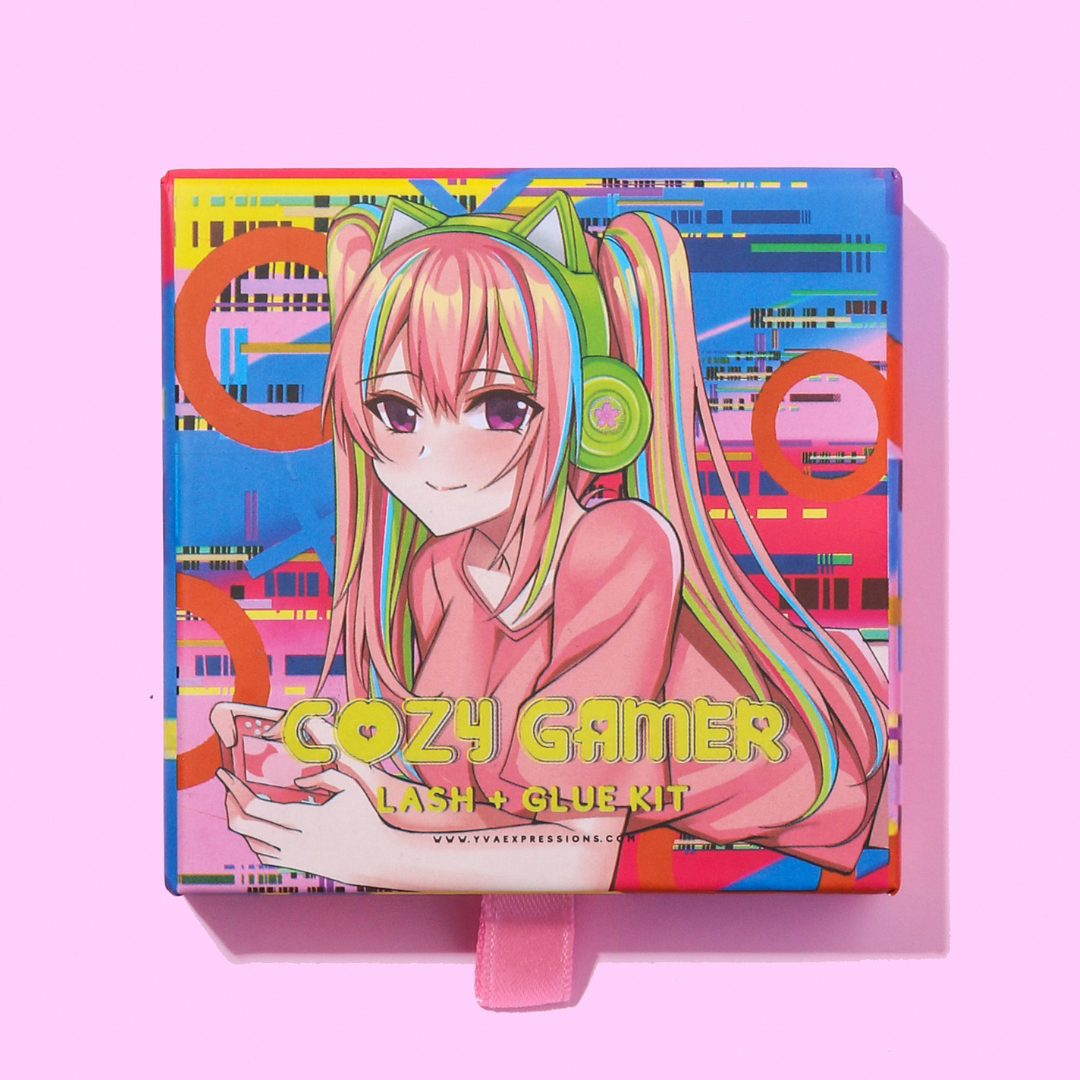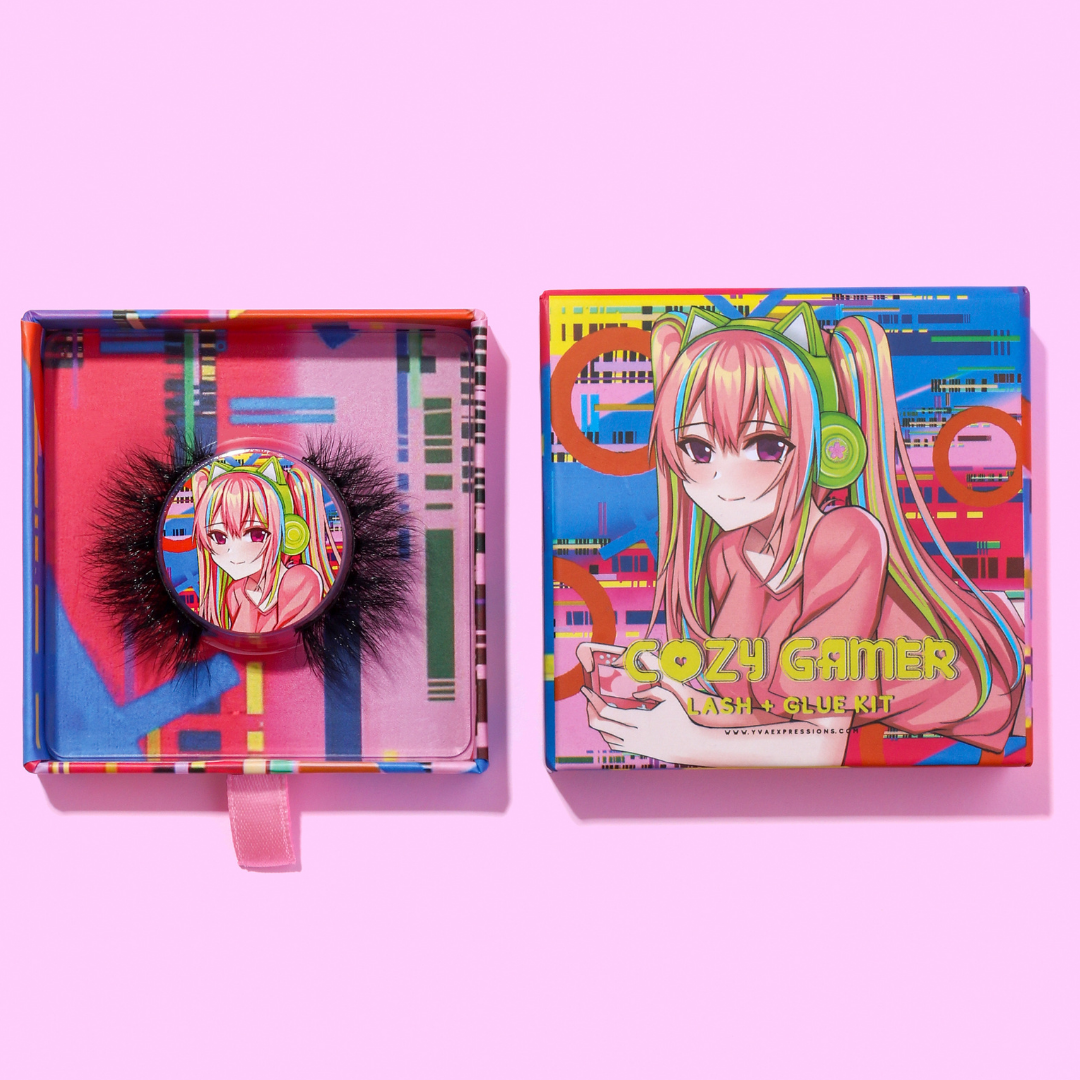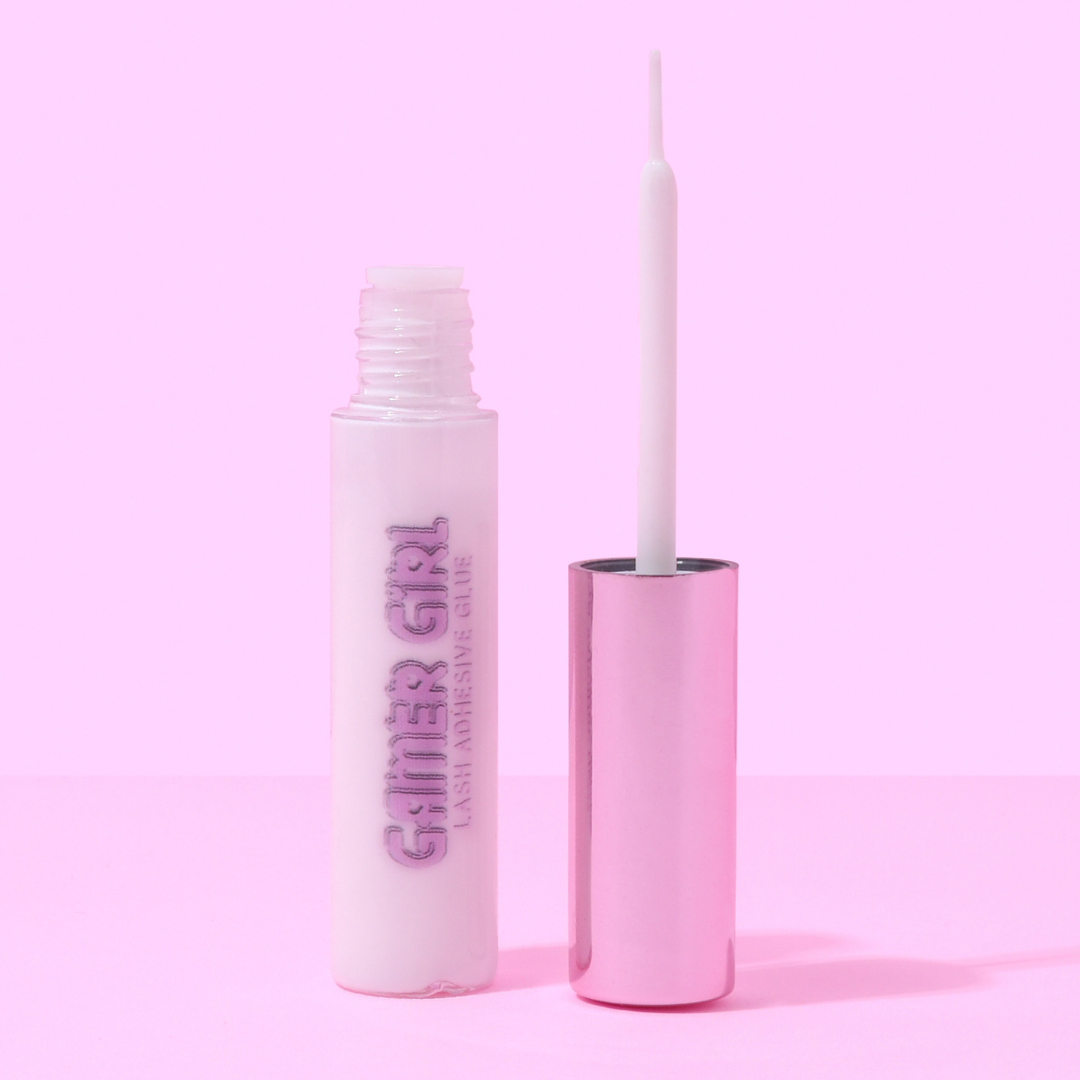 Description
What is it?

Our Cozy Gamer lashes are fluffy wispy lashes that are part of the gamer girl bundle. These lashes come with a lash adhesive glue.

Lash Glue ingredients: Water, styrene/propylene (ester) copolymer, carbon black, and propylene glycol. (Latex Free glue).

Application tips:


1. Prep Eyelash Tools If needed

2. Measure your falsies, to ensure the best eye fit

3. Trim the ends of the lashes (If needed)

4. Apply Lash glue to the lash band, and allow the glue to get to a tacky consistency

5. Apply Mascara to your lashes (If preferred)

6. Apply False lashes as close to your lash line as possible

7. Continue to slay, You're all set bestie! 

Lash care tips:

1. To ensure the longevity of all your lashes, Clean the lash band of makeup residue after each use.

2. Use a spoolie brush to brush your lashes

3. After washing your lashes, allow them to air dry overnight.
Shipping
Shipping Processing times:
We process orders in 1-4 Business days. Not including weekends.
For shipping inquiries contact:
Yvaexpressions@gmail.com
How long do preorders take?
Preorder times all vary, be sure to read the description of the product to know when it is estimated to be shipped out. Usually it can take up to 2-3 weeks to ship preorders, though sometimes longer. Every preordered item will have an estimated time in the description, be sure to read that before checking out as preorder processing times are not the same as regular processing times.
What do I do when an order is marked as delivered but I didn't receive it?
Contact your local USPS carrier that your product was shipped out with. 9 times out of 10 they have your order and just havent actually delivered it out yet. Please keep in mind that we are not responsible for the USPS mistakes, or delays. 
Cozy Gamer Lash & Glue Set
MUST BUY!!!!!
I have brought a lot of makeup in my time and this is by far the best I've got. Form the packaging to the design even the make up formula it's self is 10/10. I will definitely be buy again. Trust me buy!
Great first lashes
I've never used lashes before and these were super easy to put on. The glue worked great and they stayed on all day. Easy to take off.