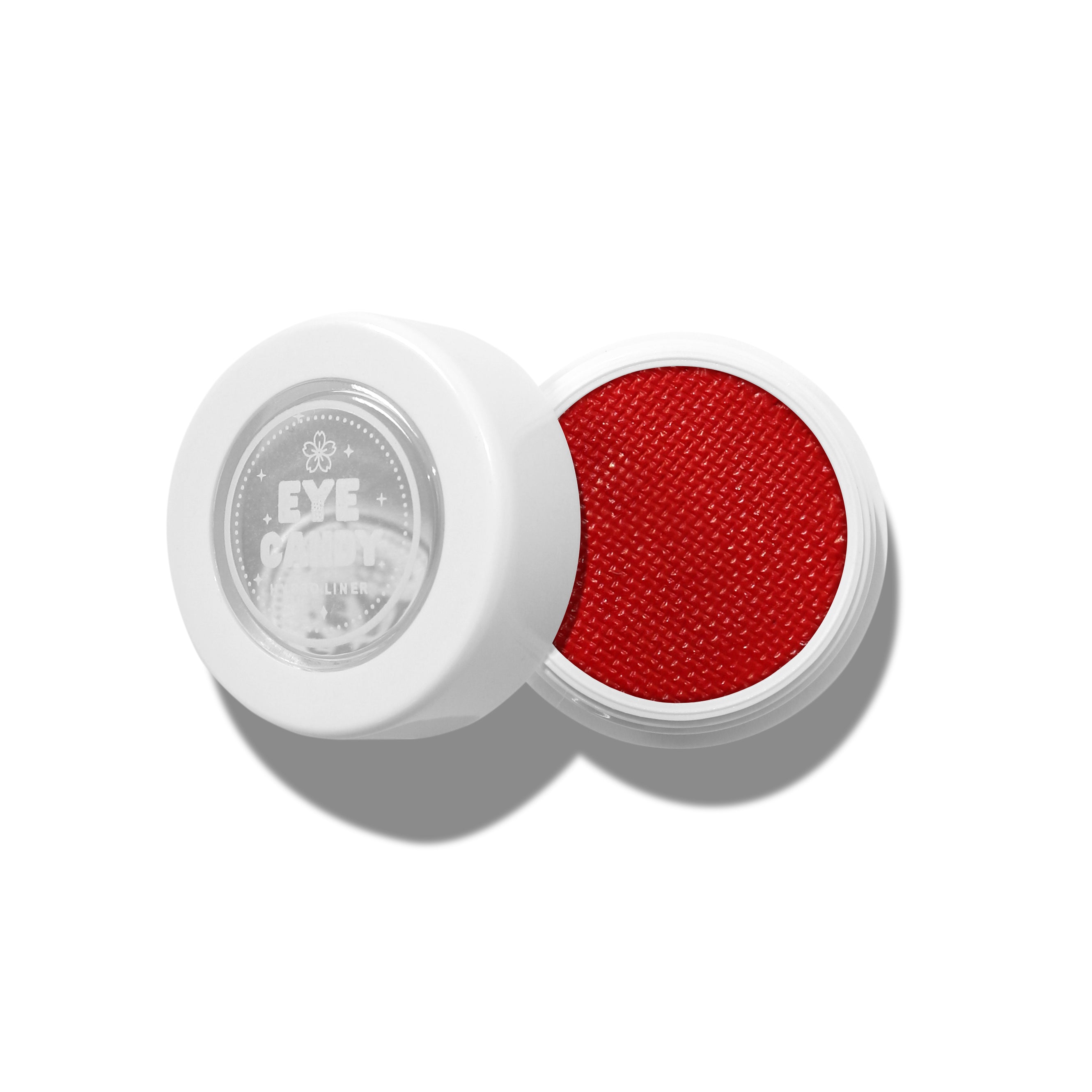 Description
🍓Introducing Our "Eye Candy" Strawberry Water-activated eyeliner. This Eyeliner is activated by water and dries down matte. This serves as a multiusage product, this eyeliner can be used as eyeliner or face paint, let your creativity flow and add a little bit of "sugar" to any makeup looks with our Eye Candy Hydro liners.  Once met with water, this turns into a beautiful peachy pink with orange undertones.
Product shelf life: 24 Months
Ingredients
Ingredients: Water (Aqua), Glycrein, Acacia Senegal Gum, Polysorbate-20, Mica, Talc, Calcium, Carbonate, Methylparaben.
May contain: Yellow 11 (CI 77492), Iron Oxides (CI 77499) Oxides, Titanium Dioxide (CI 77891) FDC Blue No. 1 (3844459) FDC Red (25956176) FDC yellow No.5 (1934210) DC Yellow No. 7 (45250)
How to use
 How to use it:
1. Take a drop or two of water
2. Add it to the container or the lid
3. Swirl your eyeliner brush, mixing the water with the eyeliner pigment
4. Apply to your desired area 
🍬 Extra Details: This eyeliner is water activated, meaning it applies with water and also comes off with water as well - For the best experience, Avoid water activities while wearing these eyeliners. 
Shipping
How long is your processing times for shipping?
We process orders in 1-4 Business days. Shipping may be delayed due to covid. 
How long do preorders take?
Preorder times all vary, be sure to read the description of the product to know when it is estimated to be shipped out. Usually it can take up to 2-3 weeks to ship preorders, though sometimes longer. Every preordered item will have an estimated time in the description, be sure to read that before checking out as preorder processing times are not the same as regular processing times.
What do I do when an order is marked as delivered but I didn't receive it?
Contact your local USPS carrier that your product was shipped out with. 9 times out of 10 they have your order and just havent actually delivered it out yet. Please keep in mind that we are not responsible for the USPS mistakes, or delays. 
Eye Candy: Strawberry Hydro Liner
Awesome!
I bought three hydro liners and I can definitely say they do not disappoint! As a follower of your TikTok page, it's great to see that it's genuinely as described! Recommend any of these liners!
Would def buy it again!
I've been waiting for the eyeliners to come in stock and I wasn't disappointed!!! I highly recommend!!