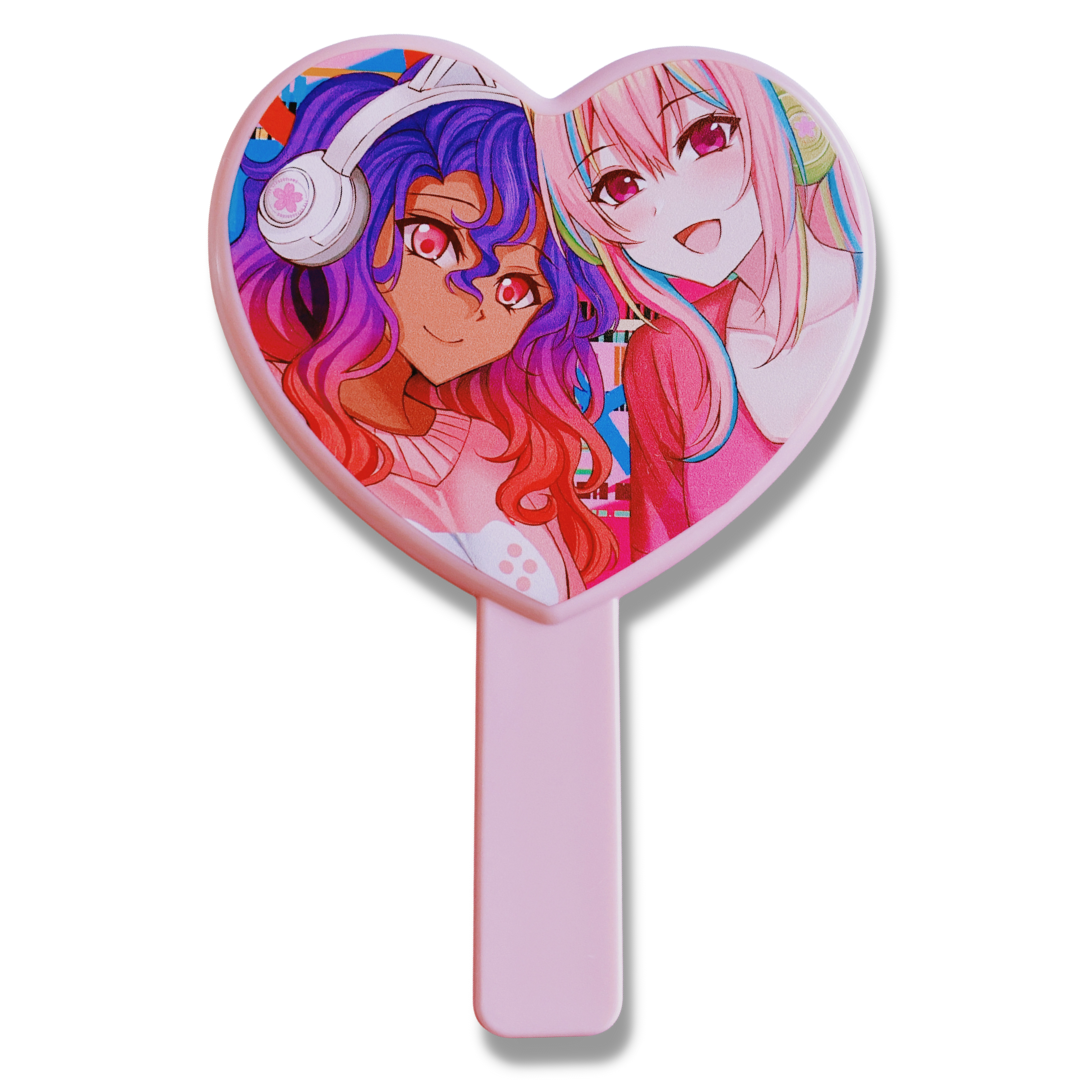 Description
Introducing our Heart-shaped Mirror
Shipping
Shipping Processing times:
We process orders in 1-4 Business days. Not including weekends.
For shipping inquiries contact:
Yvaexpressions@gmail.com
How long do preorders take?
Preorder times all vary, be sure to read the description of the product to know when it is estimated to be shipped out. Usually it can take up to 2-3 weeks to ship preorders, though sometimes longer. Every preordered item will have an estimated time in the description, be sure to read that before checking out as preorder processing times are not the same as regular processing times.
What do I do when an order is marked as delivered but I didn't receive it?
Contact your local USPS carrier that your product was shipped out with. 9 times out of 10 they have your order and just havent actually delivered it out yet. Please keep in mind that we are not responsible for the USPS mistakes, or delays. 
Gamer Girl Heart Shaped Mirror
$8.50
Regular price
$13.00
Recent Order
Absolutely love the mirror and eyeliners. They went on smooth and lasted all night!
I love it
I've been longing for this mirror as soon as I first saw it on your page! Now that I have it, I adore it!!
Gamer Mirror
Art design on the mirror was what got me to buy. I see OC's I buy. Decent size it's bigger than my hand and exactly what I was looking for. Cute heart shaped mirror to do makeup or just to have as decoration! <3
cutie
great design, cute design, my sister is gonna love it <3
Love it!
This mirror is so CUTTEEE! It's my new favorite mirror to do my make up in. The OCs are super cute too and the mirror is the perfect size :)