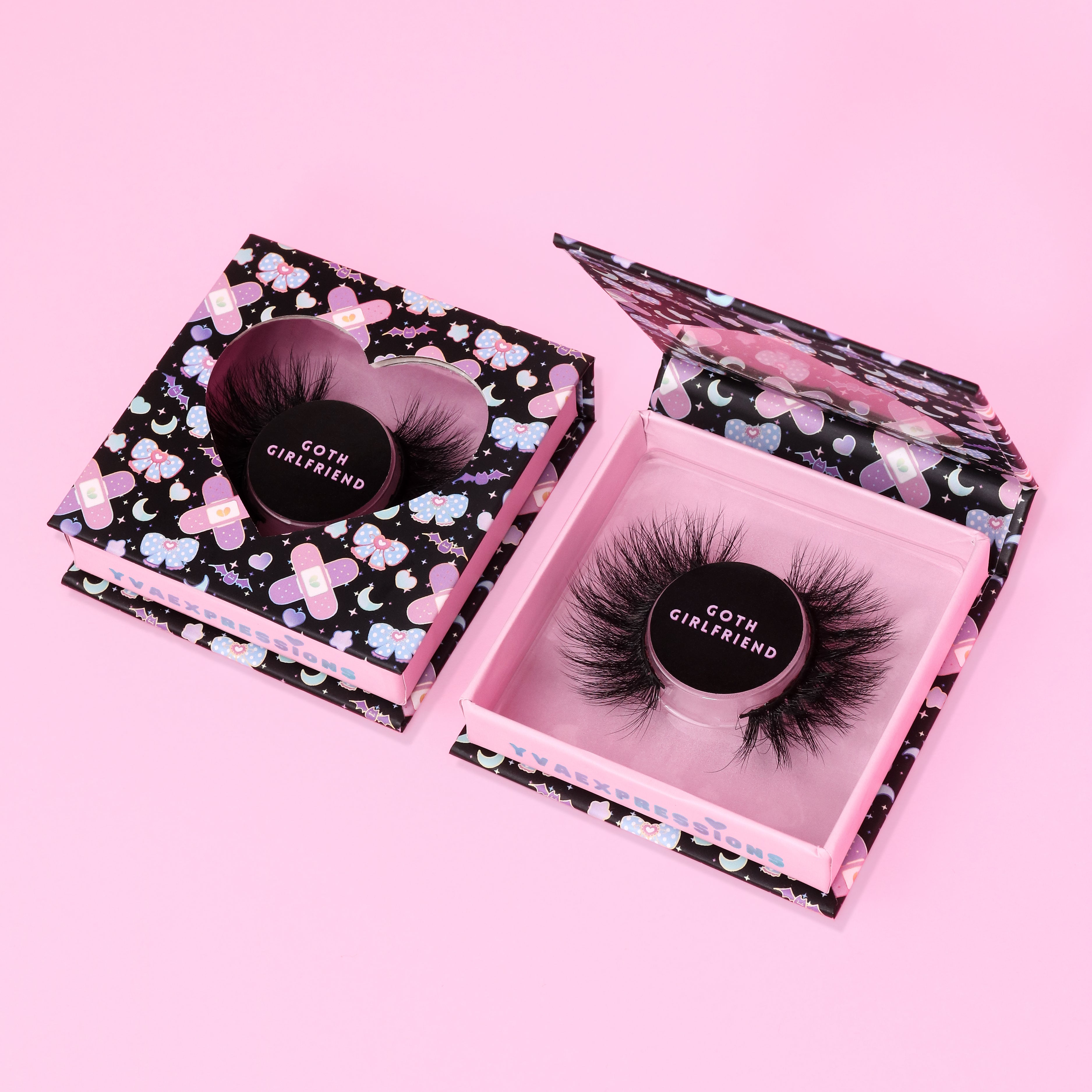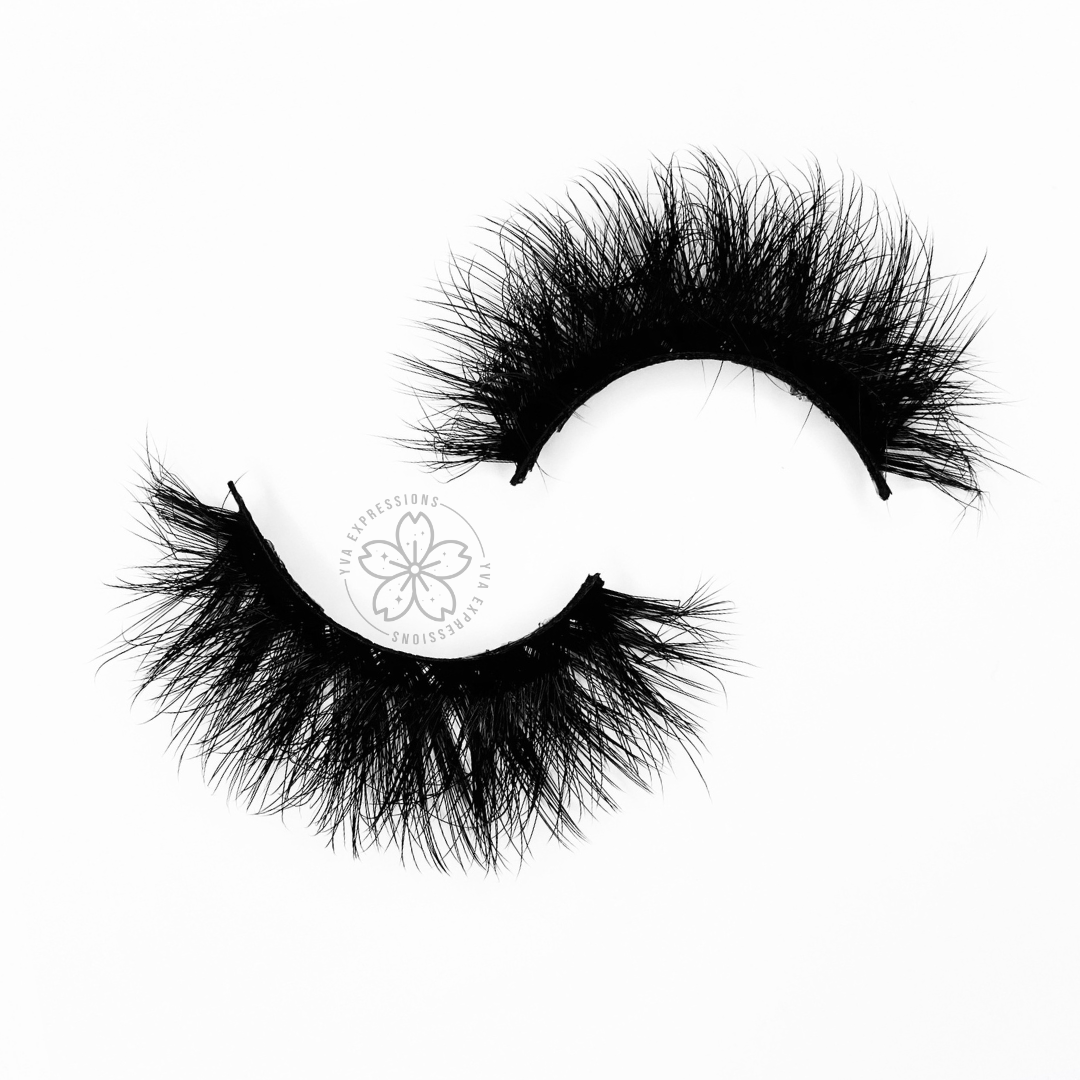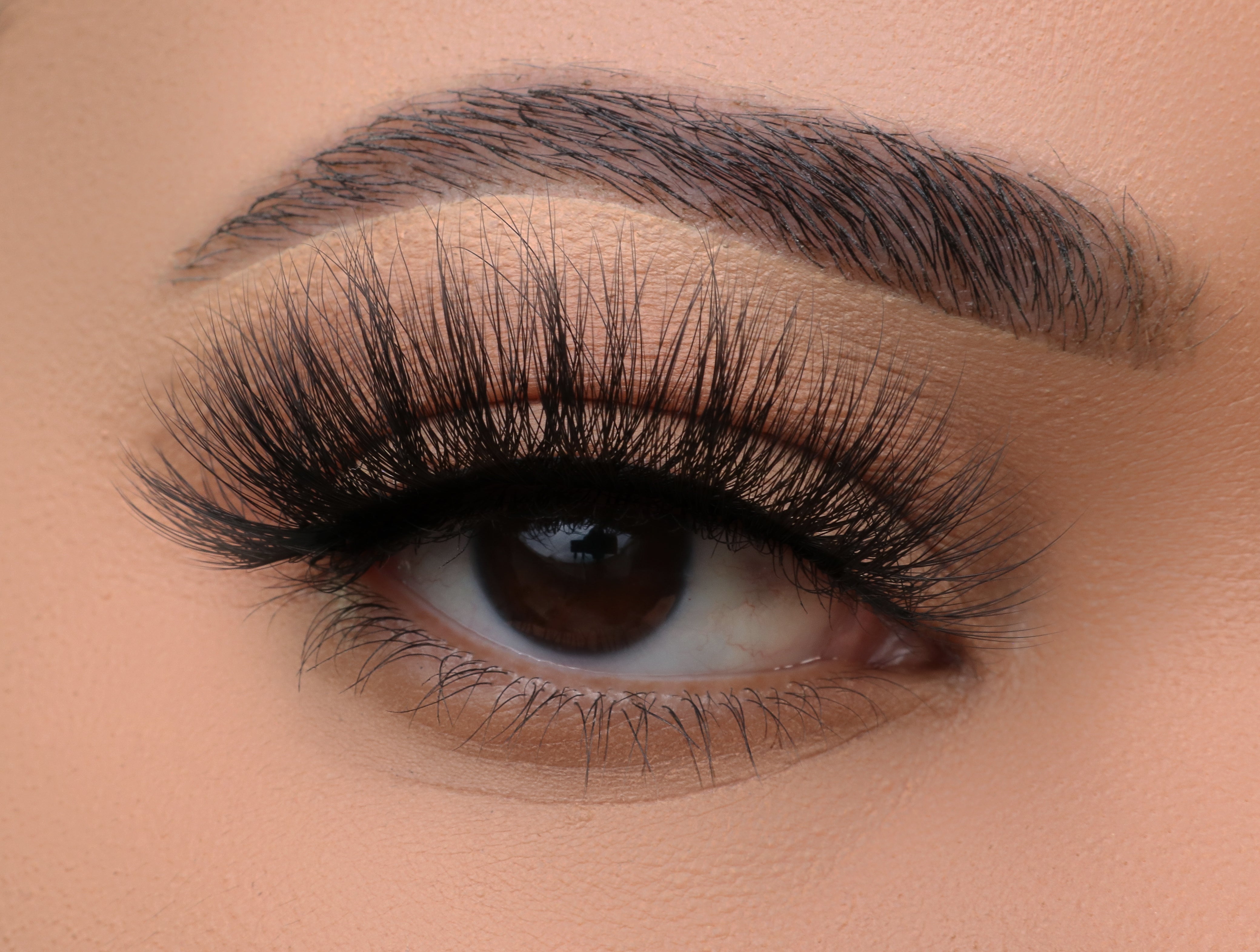 Description
What is it?
Our Goth Gf lashes are a pair of drop-dead Gorgeous fluffy lashes that are super dramatic, Soft to the touch, and reusable up to 20 times with proper lash care.
Application tips:

1. Prep Eyelash Tools If needed

2. Measure your falsies, to ensure the best eye fit

3. Trim the ends of the lashes (If needed)

4. Apply Lash glue to the lash band, and allow the glue to get to a tacky consistency

5. Apply Mascara to your lashes (If preferred)

6. Apply False lashes as close to your lash line as possible

7. Continue to slay, You're all set bestie!  

Lash care tips:

1. To ensure the longevity of all your lashes, Clean the lash band of makeup residue after each use.

2. Use a spoolie brush to brush your lashes

3. After washing your lashes, allow them to air dry overnight.

 
Shipping
Processing Times: Please allow 1-4 business days (not including weekends or holidays) to process your order. Expect processing and shipping to be at least 3 - 10 days For US orders, and 7-21 days for international orders.

Note: Please be sure to check that you have the correct name and address when making a purchase. If order is placed and shipped with an incorrect address, customers are responsible for covering the reshipment fee. By placing an order, you agree to this policy. 
Import and Duty Fees: All international orders are subjected to pay Import and/ or duty Fees, which is determined by the country of import, primarily based off the order value and the country's import and duty laws. Import and duty fees are not included in your Yvaexpression's order total. Yvaexpressions is not reposnble for import/duty fees, and all fees must be paid by parcel recipient. When placing an International order with Yvaexpressions, you are agreeing with to this policy.
Beautiful lashes
The quality is amazing and they look great on!!
Love love love
These lashes are so full they are so beautiful! I love them so much
Must have
My new favorite lashes!! I'm obsessed.
Soft and fluffy :D
I love these lashes because they're long and fluffy. Never bought super long lashes before but I'm definitely satisfied with these.
Aesthetic Lashes!
The Goth Gf lashes are wispy and I didn't expect that but loved it regardless. I didn't like them until I customized them a bit and fell in love with them. Wearing them now. Will buy again and would recommend.