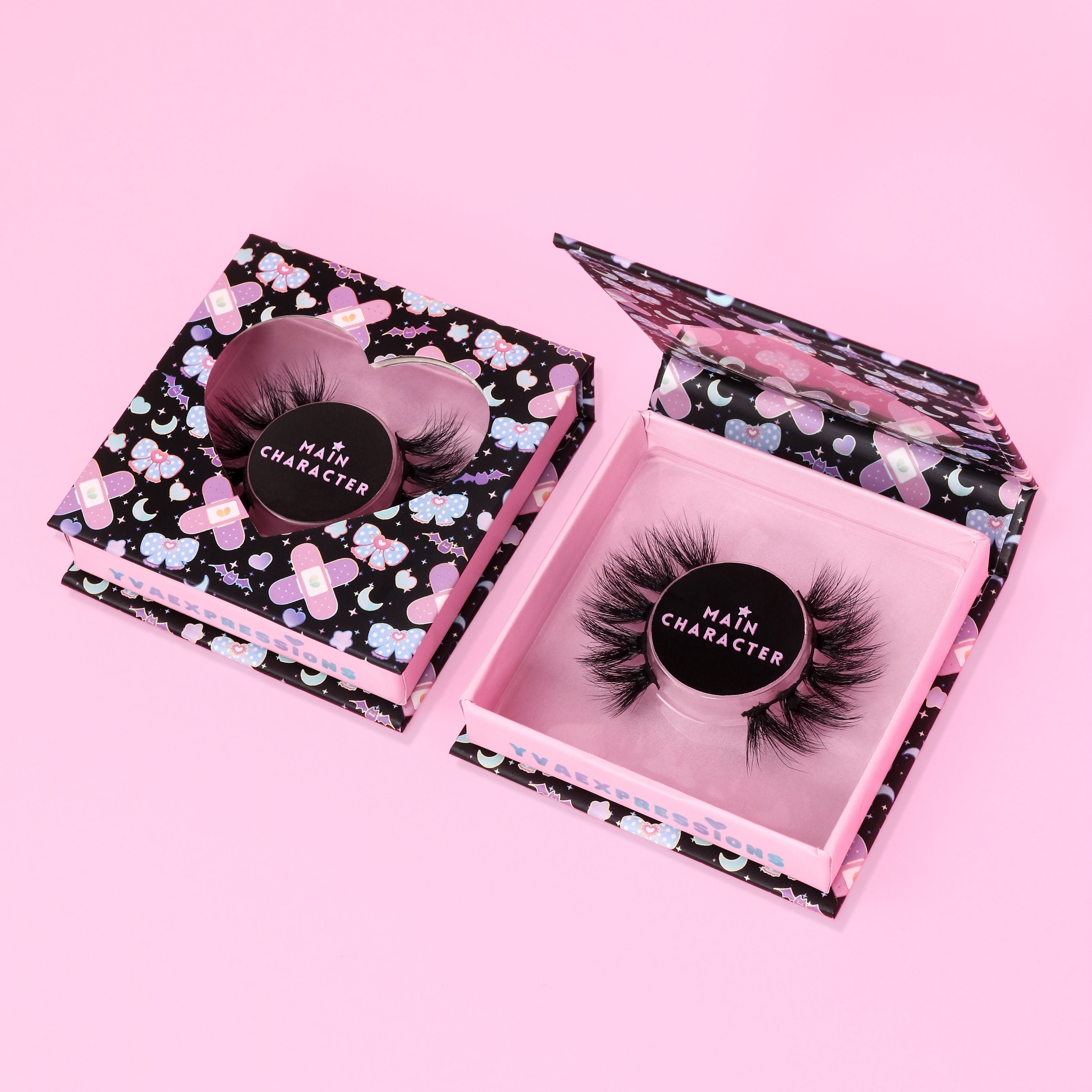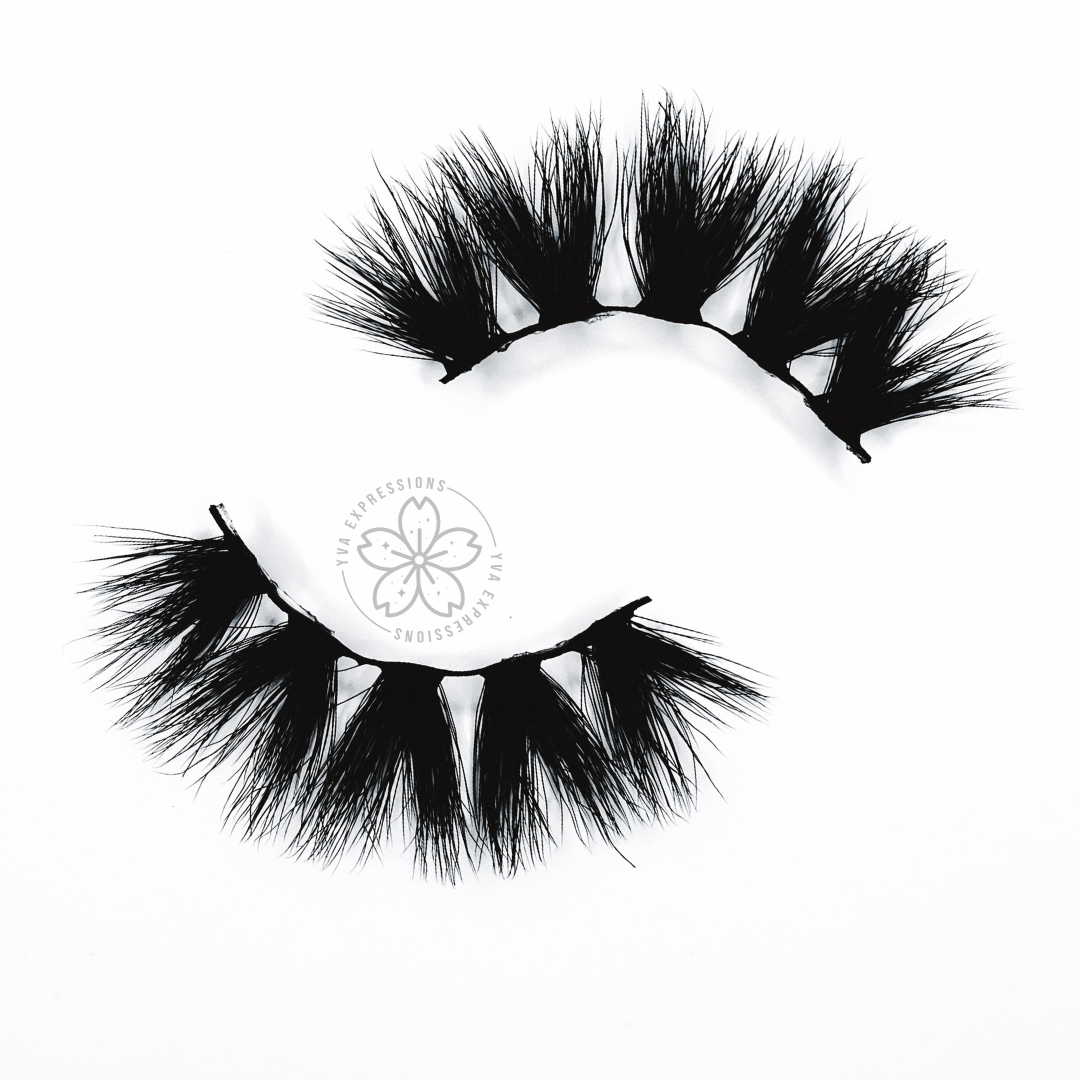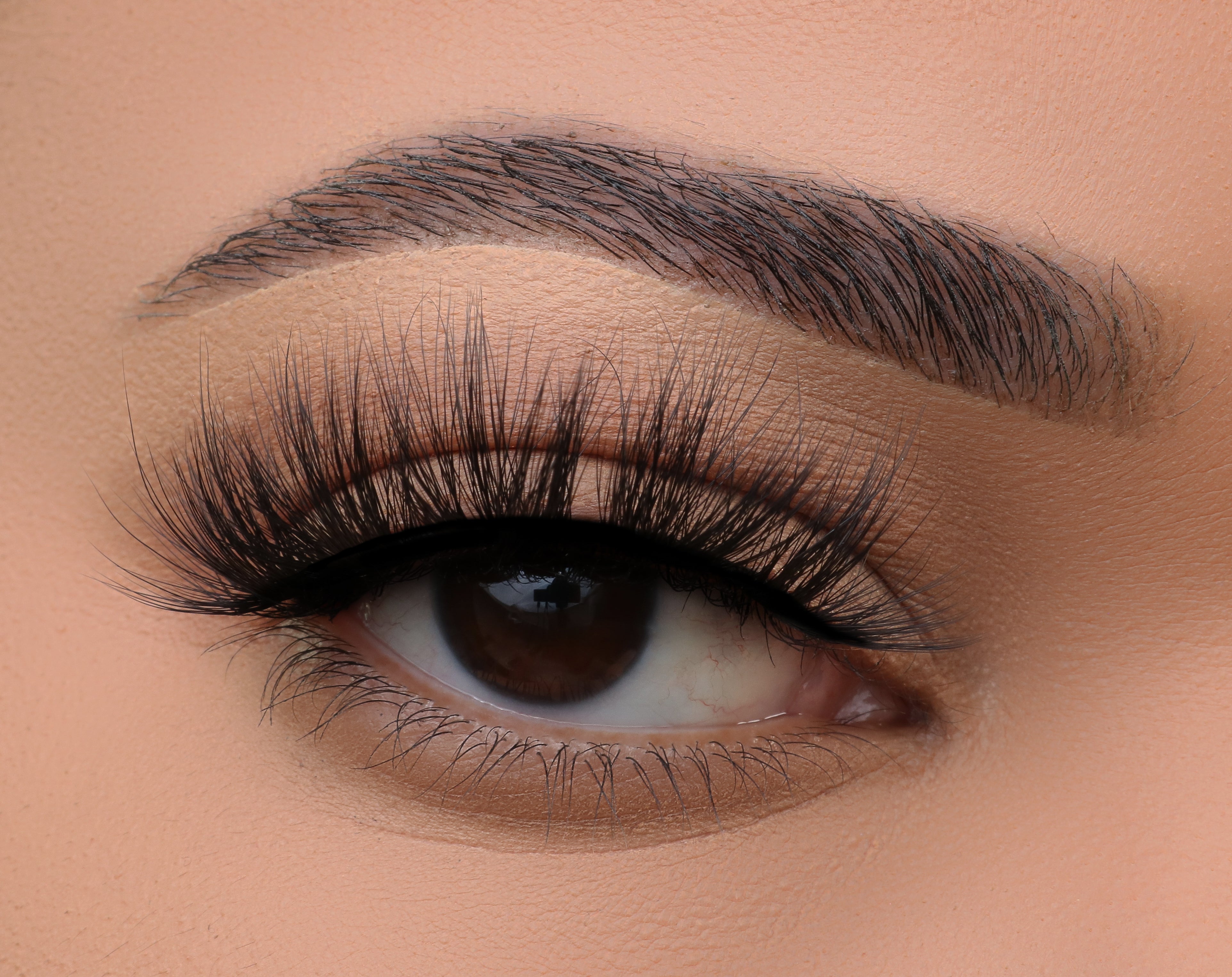 Description
What is it? 
Our Our Main Character lashes are a beautiful pair of lashes that are great for everyday wear and goes well we any look. You are the main character, and you are loved. 
Application tips:

1. Prep Eyelash Tools If needed

2. Measure your falsies, to ensure the best eye fit

3. Trim the ends of the lashes (If needed)

4. Apply Lash glue to the lash band, and allow the glue to get to a tacky consistency

5. Apply Mascara to your lashes (If preferred)

6. Apply False lashes as close to your lash line as possible

7. Continue to slay, You're all set bestie! 

Lash care tips:

1. To ensure the longevity of all your lashes, Clean the lash band of makeup residue after each use.

2. Use a spoolie brush to brush your lashes

3. After washing your lashes, allow them to air dry overnight.

 
Shipping
Shipping Processing times:
We process orders in 1-4 Business days. Not including weekends.
For shipping inquiries contact:
Yvaexpressions@gmail.com
How long do preorders take?
Preorder times all vary, be sure to read the description of the product to know when it is estimated to be shipped out. Usually it can take up to 2-3 weeks to ship preorders, though sometimes longer. Every preordered item will have an estimated time in the description, be sure to read that before checking out as preorder processing times are not the same as regular processing times.
What do I do when an order is marked as delivered but I didn't receive it?
Contact your local USPS carrier that your product was shipped out with. 9 times out of 10 they have your order and just havent actually delivered it out yet. Please keep in mind that we are not responsible for the USPS mistakes, or delays. 
these are AMAZING
i absolutely LOVE these so much ! my car had gotten broken into and they stole all my makeup including the lashes i had but i'm kinda happy now cause i was able to buy these
Best lashes
My favorite lashes everrr, im definitely buying more pairs of these soon. They are so comfortable, lightweight and are so flattering to wear. Absolutely love themm. Also the box is too cute and I can store my other lashes in there. Ngl I wish Yva would just sell the box alone as like a storage container for lashes!!
Pretty lashes!
I wore these lovely lashes the day they came in the mail and loved them right away. I did have to customized them by cutting them a lottle but that is normal. Will buy again and would recommend.
Perfect :))
I ordered these along with the goth gf lashes and i just love them. Their super soft and comfy to wear compared to other ones I've tried and just down right adorable. They are now my favorite and go to lashes :)) i will definitely be purchasing more from here.
Cute, Doe-Eye Lashes!
These lashes give the doe-eye, doll type look which is exactly what I was going for. The band is flexible and not too thick, blending into eyeliner looks I use with them. I will definitely be purchasing more lash styles from YVA Expressions in the future!