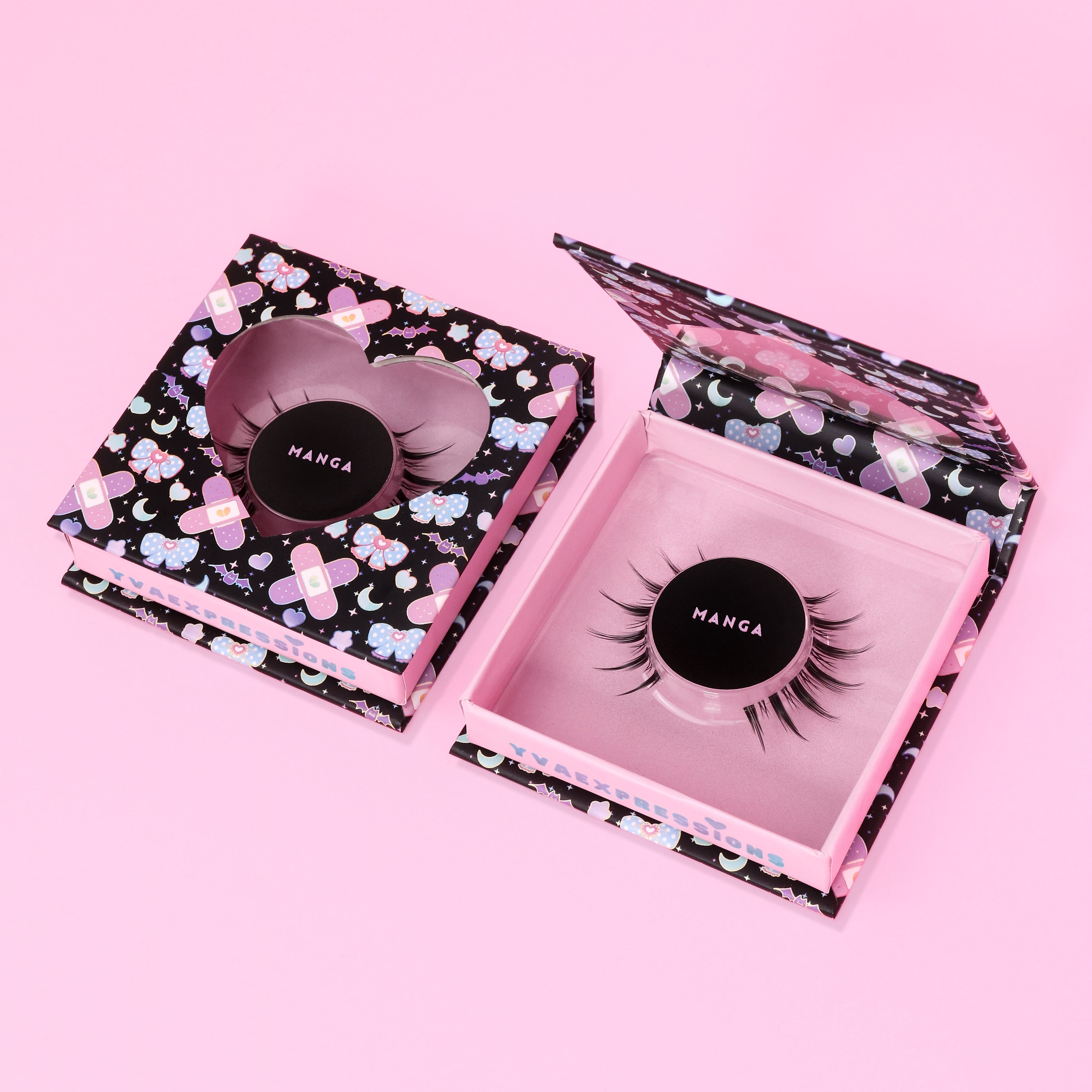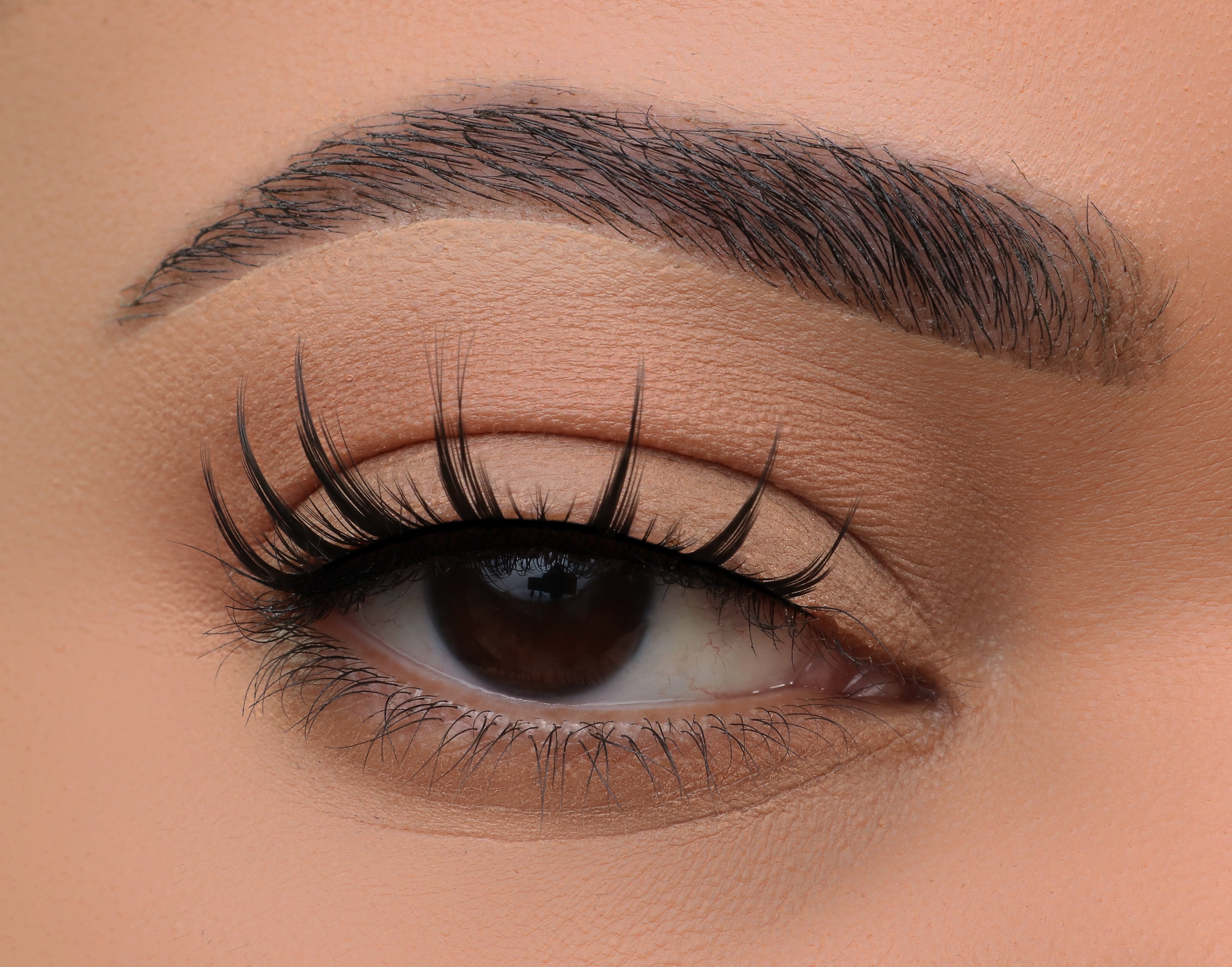 Description
What is it? 

These lashes are Manhua/manhwa styled lashes that are perfect for cosplay and everyday use, and comes with a transparent lash band. 

Application tips:

1. Prep Eyelash Tools If needed

2. Measure your falsies, to ensure the best eye fit

3. Trim the ends of the lashes (If needed)

4. Apply Lash glue to the lash band, and allow the glue to get to a tacky consistency

5. Apply Mascara to your lashes (If preferred)

6. Apply False lashes as close to your lash line as possible

7. Continue to slay, You're all set bestie! 

Lash care tips:

1. To ensure the longevity of all your lashes, Clean the lash band of makeup residue after each use.

2. Use a spoolie brush to brush your lashes

3. After washing your lashes, allow them to air dry overnight.
Shipping
Processing Times: Please allow 1-4 business days (not including weekends or holidays) to process your order. Expect processing and shipping to be at least 3 - 10 days For US orders, and 7-21 days for international orders.

Note: Please be sure to check that you have the correct name and address when making a purchase. If order is placed and shipped with an incorrect address, customers are responsible for covering the reshipment fee. By placing an order, you agree to this policy. 
Import and Duty Fees: All international orders are subjected to pay Import and/ or duty Fees, which is determined by the country of import, primarily based off the order value and the country's import and duty laws. Import and duty fees are not included in your Yvaexpression's order total. Yvaexpressions is not reposnble for import/duty fees, and all fees must be paid by parcel recipient. When placing an International order with Yvaexpressions, you are agreeing with to this policy.
So cute
The band is tiny but they are really cute
Flattering lashes for my eye shape!!!
I absolutely adored them! Actually made my eyes pop instead of drowning them.
I got a bad kind of glue so I messed mine up… BUT THEY MADE ME FEEL GORGEOUS and will be buying more!!!
best douyin lashes everrr
cute asf !! i love how the band is clear and thin which makes it look even better when it's actually on your eye. def order them. they enhanced my look sm <3
MANGA!
My absolute all time favorite lashes I have ever purchased and I will be buying more!!
Lashes
The lashes are perfect. Love them would love to see a longer version.