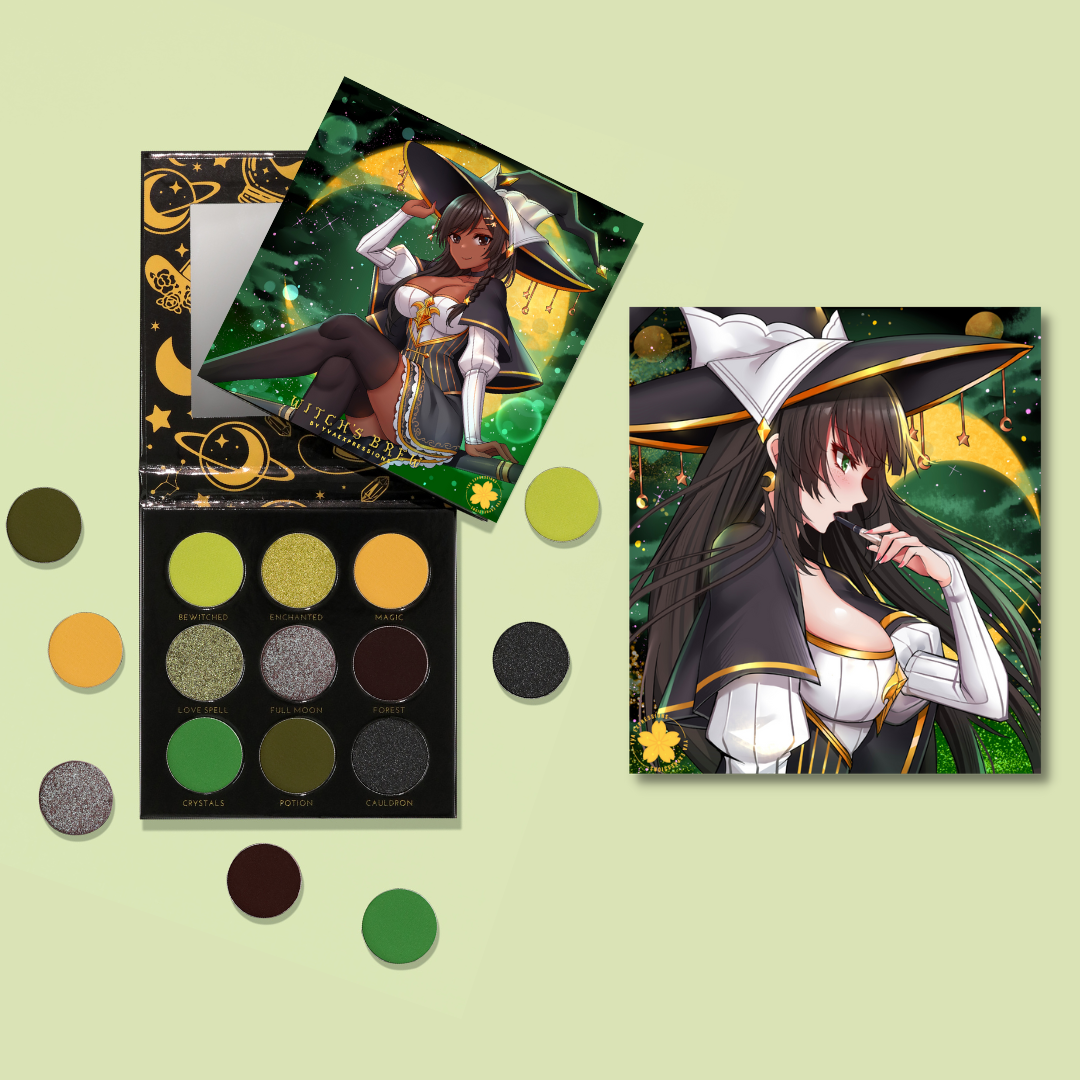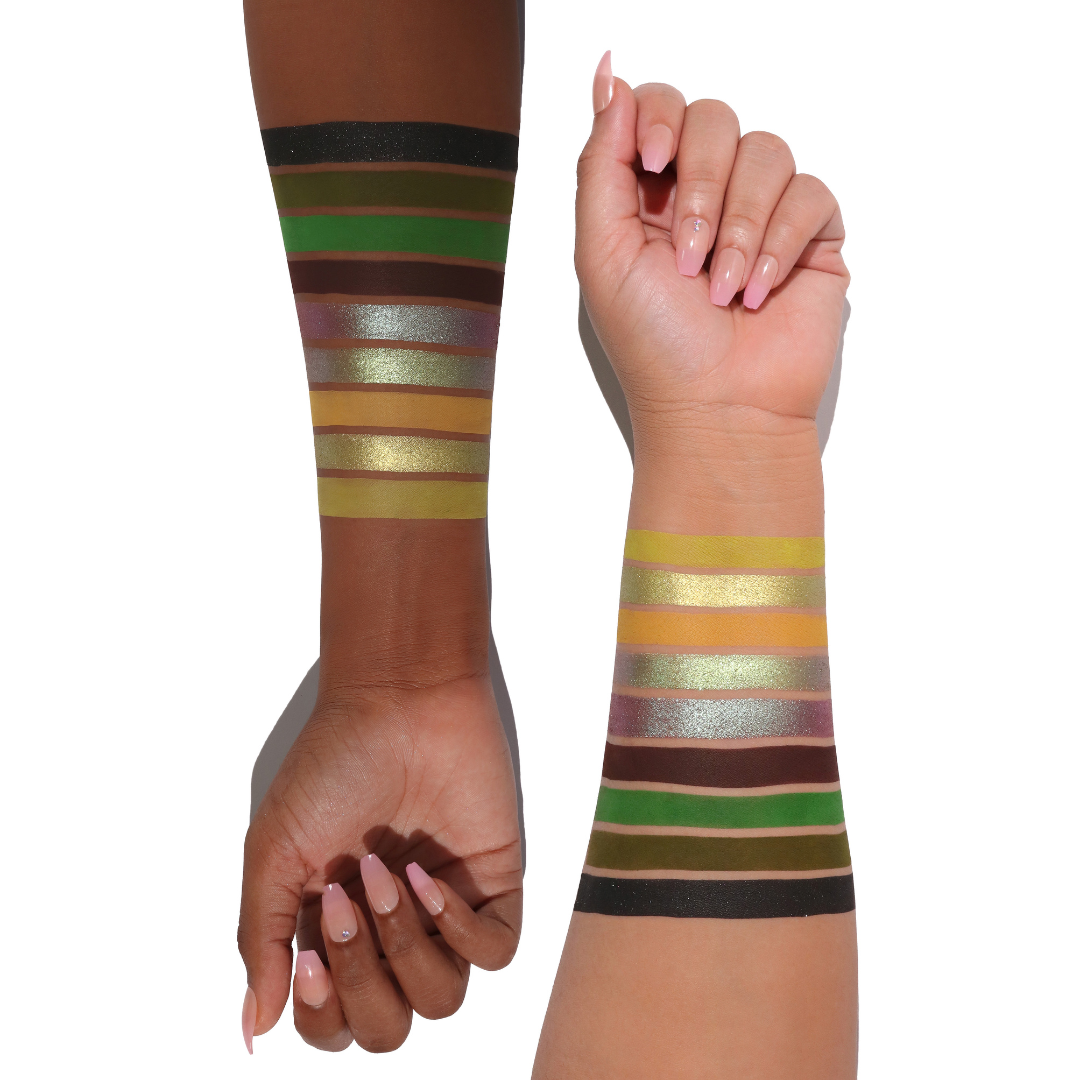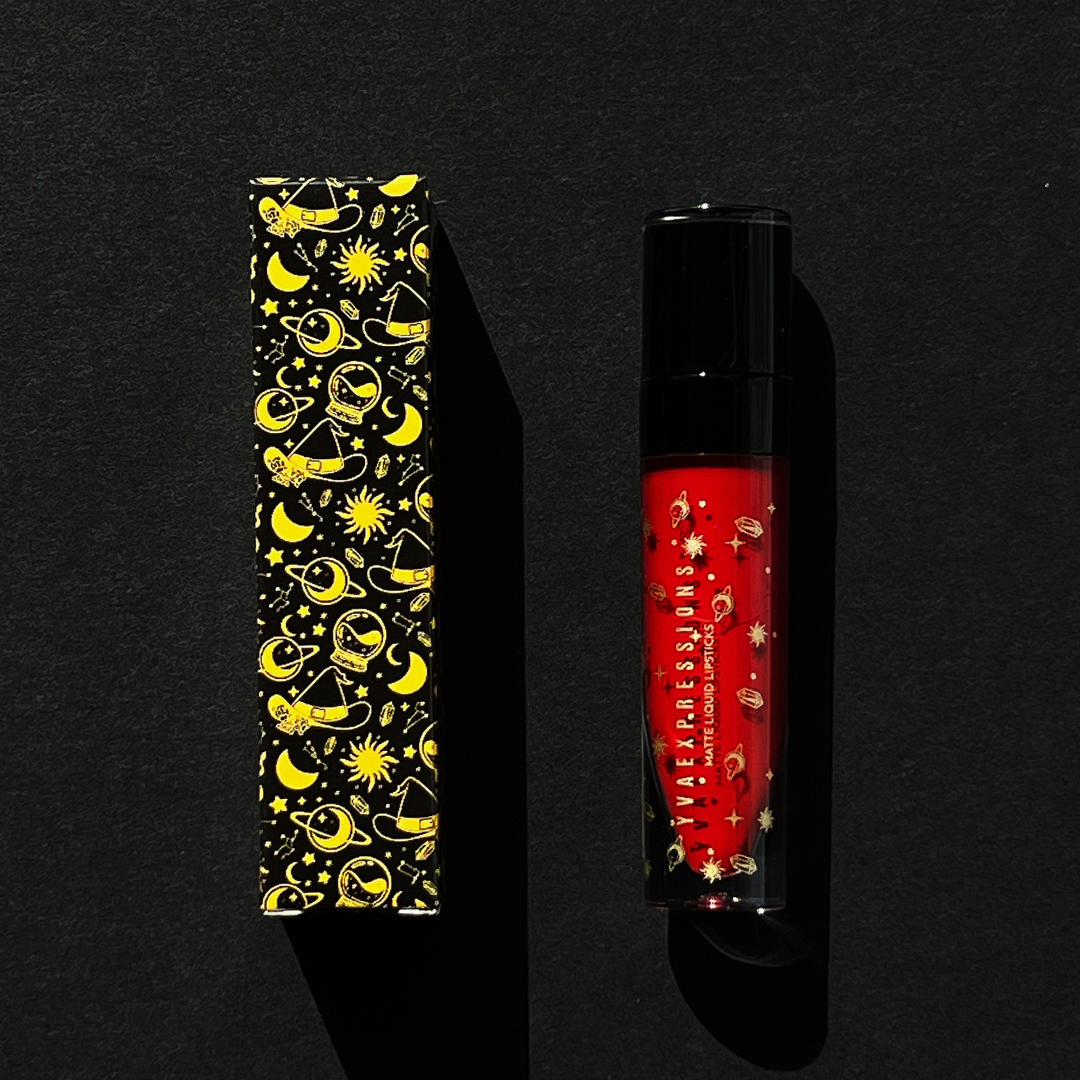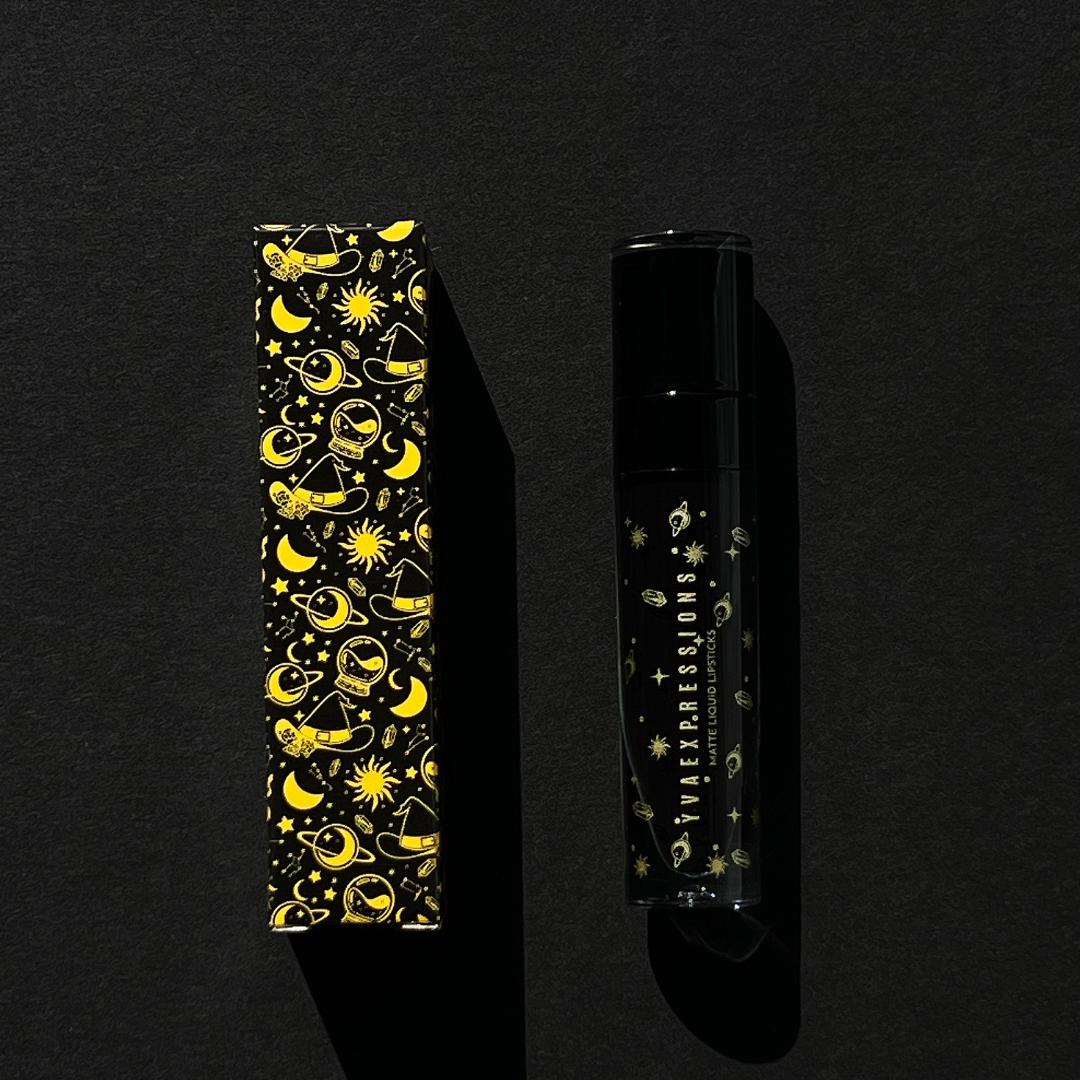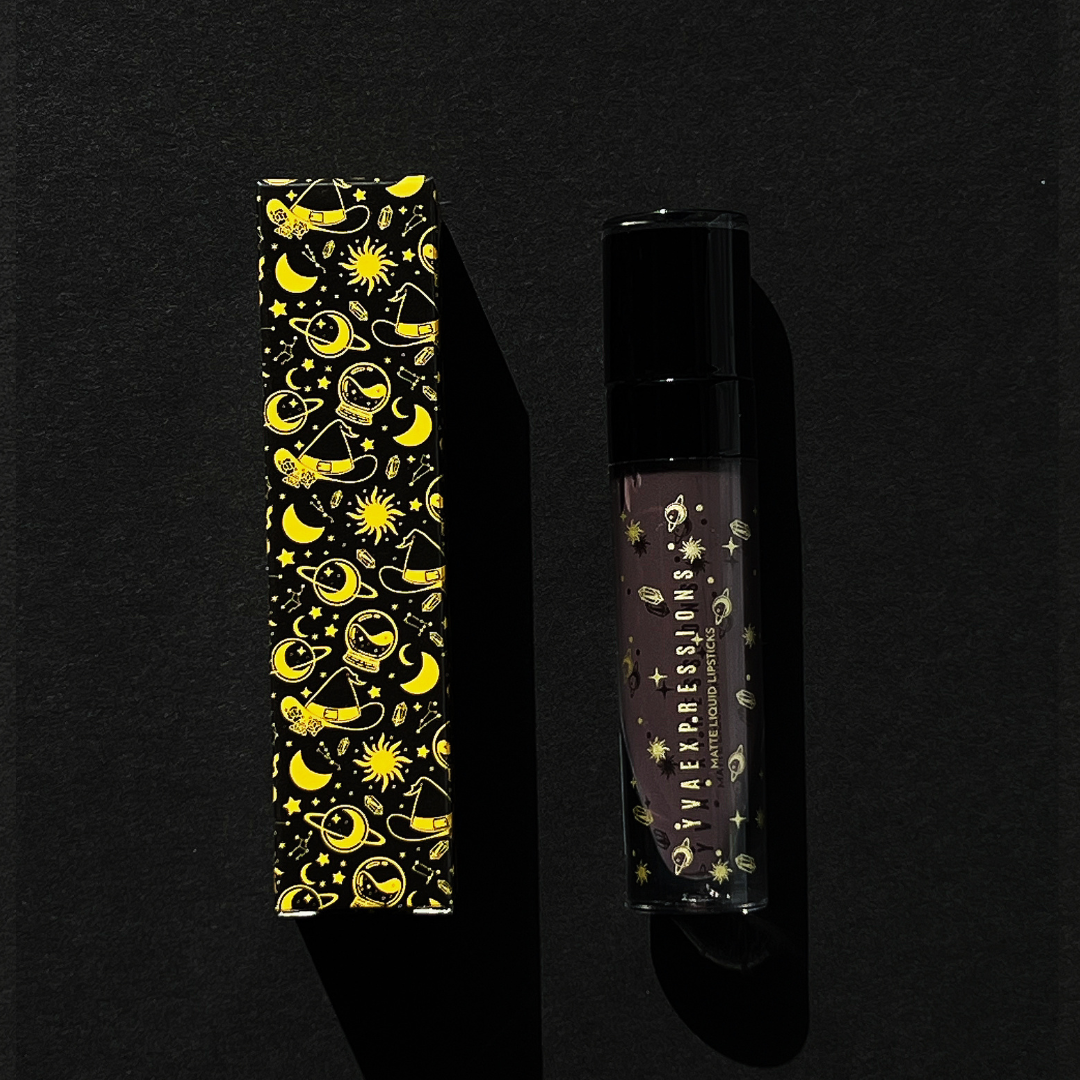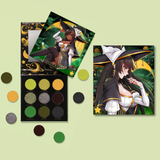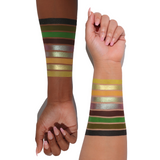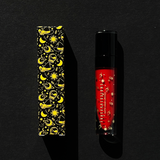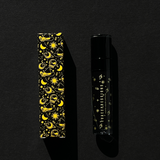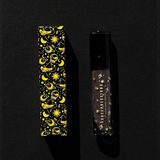 Description

Witch Brew Bundle Includes the following Products:

Witch's Brew Eyeshadow palette

Matte Liquid Lipstick Bundle

  E Y E S H A D O W

🌙 Something is brewing, but it isn't coffee - Instead it's this stunning 9-pan eyeshadow palette inspired by witches! Our witch's brew eyeshadow palette includes 9 beautiful shades with a focus on the forest-like color scheme. This eyeshadow palette is filled with 6 buttery pigmented mattes and 3 sparkly metallic duo-chrome shimmer shades. 

Shade Description: 

Bewitched: Lime green matte shade

Enchanted: Lime green metallic shimmer

Magic: Matte Yellow shade

Love spell: Brown/green metallic shimmer

Full moon: Brownish/greyish metallic shimmer

Forest: Matte Brown shade

Crystals: Matte Green shade

Potion: Matte Olive Green shade

Cauldron: Matte black shade with sparkles 

Shades: Green, yellow, black, brown

Finish: Matte, Metallic (duochrome)

M A T T E   L I P S T I C K 

What is it?

Our Matte Liquid lipsticks are lightweight, true matte, and extremely pigmented. The lightweight formula allows for smooth application without drying out your lips. This bundle comes in a gorgeous box that you can use to store your lippies after each use. 


What's included?

This Bundle includes three matte liquid lipsticks:

Love Spell: Red Matte liquid Lipstick 

Bewitched: Greyish/Purple Matte Liquid Lipstick

Midnight: Black Matte Liquid Lipstick 

Features:

- Great color payoff

- Lightweight

- Transfer & Smudge resistant

- Highly pigmented

Scent: These Matte liquid lipsticks are lightly Vanilla scented. All of our lip products are lightly scented in order to provide lip products for those who are sensitive to scented products. 

 
Shipping

Processing Times: Please allow 1-4 business days (not including weekends or holidays) to process your order. Expect processing and shipping to be at least 3 - 10 days For US orders, and 7-21 days for international orders.


Note: Please be sure to check that you have the correct name and address when making a purchase. If order is placed and shipped with an incorrect address, customers are responsible for covering the reshipment fee. By placing an order, you agree to this policy. 

Import and Duty Fees: All international orders are subjected to pay Import and/ or duty Fees, which is determined by the country of import, primarily based off the order value and the country's import and duty laws. Import and duty fees are not included in your Yvaexpression's order total. Yvaexpressions is not reposnble for import/duty fees, and all fees must be paid by parcel recipient. When placing an International order with Yvaexpressions, you are agreeing with to this policy.
Witch's Brew Bundle
$30.00
Regular price
$50.00
The best makeup I have EVER purchased
As the title says - this is the best makeup I have ever purchased. The pallet is incredible; colors are super pigmented and buildable and there is ZERO fallout. The shimmers are so bright and hold for hours on end.
The matte lips are gorgeous and have a fast drying formula.
And of course the packaging was to die for! I can't wait for my next purchase 😍😍😍
The Perfect Gift for anime fans and witches 🖤
I bought this set for my mother, who was delighted with the colors, feel, and presentation of the Witch's Brew Bundle. The art is lovely, the package arrived very quickly and in tact. We will definitely be returning customers!
Cutest anime makeup
The palette is very beautiful the shades are so sparkly and pretty. I love the liquid lipsticks too, great colours for my goth makeup style.
Gothy Dream
It's been such a treat getting myself a fresh start to my collection, plus I star stamped my little human and she looked soooo cute >.
Bewitching!
I'm having SO much fun with the eyeshadow! They're so easy to use. The shimmer shades are beautiful. I get so many compliments. The lips are so soft. They bleed a small bit, but the colors are so bold!