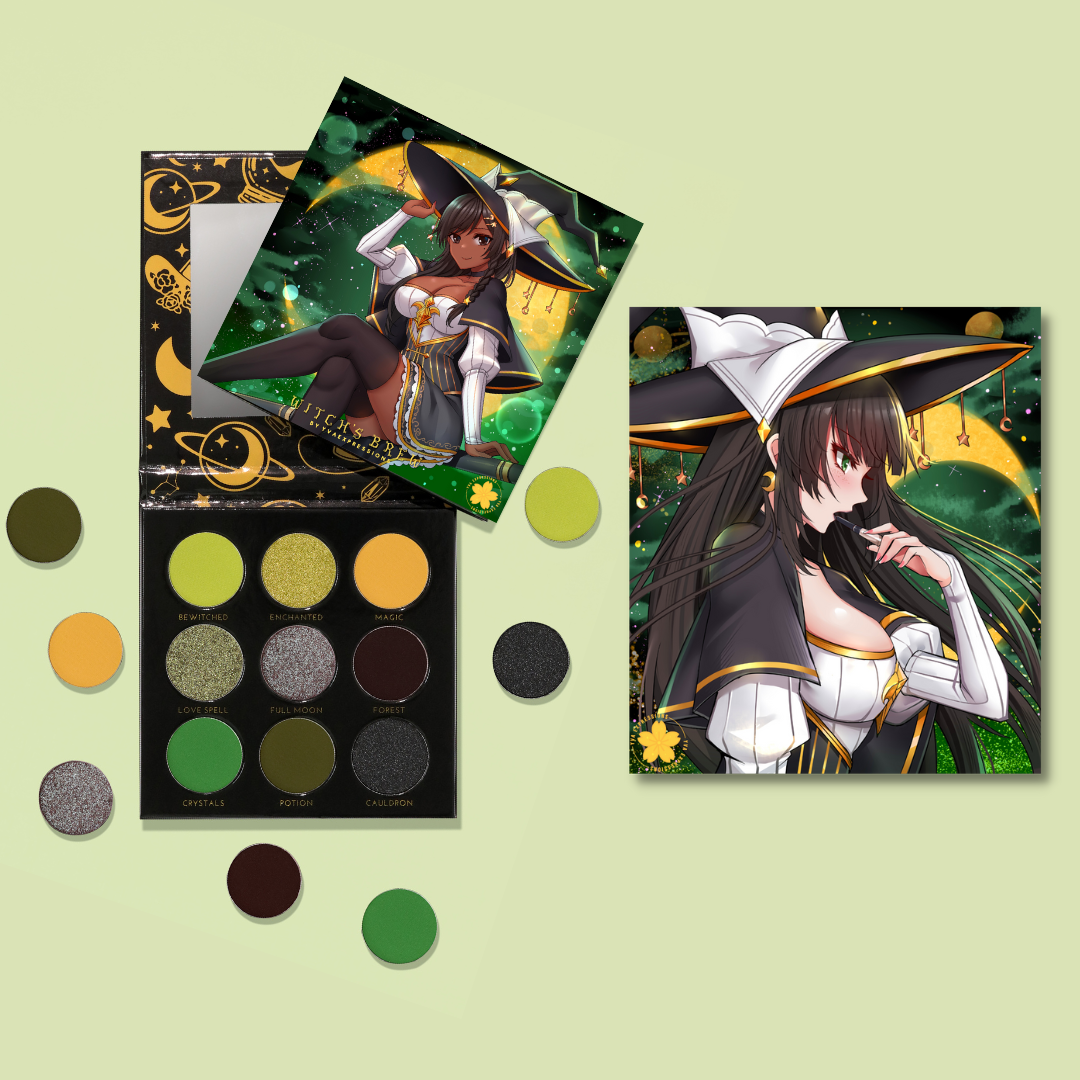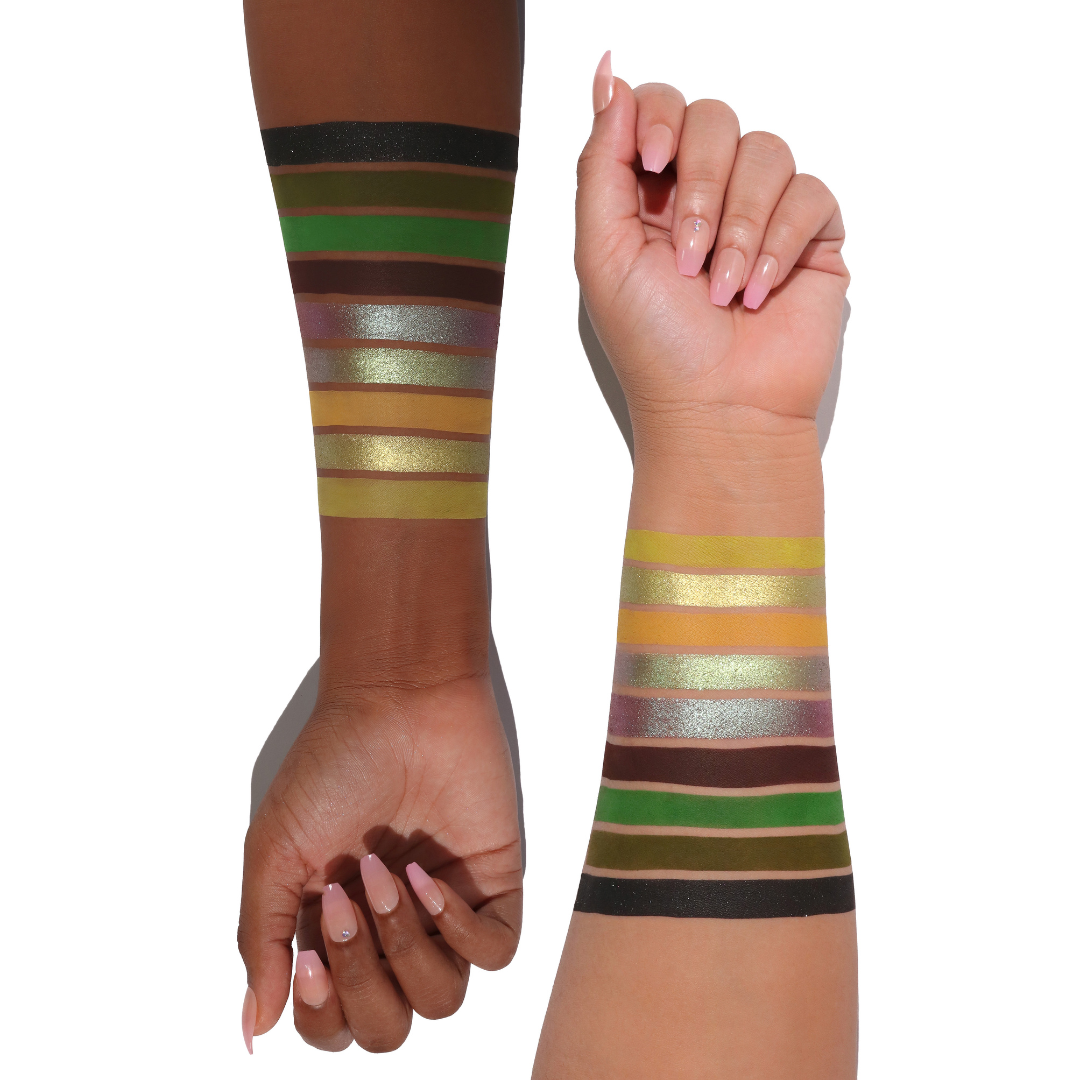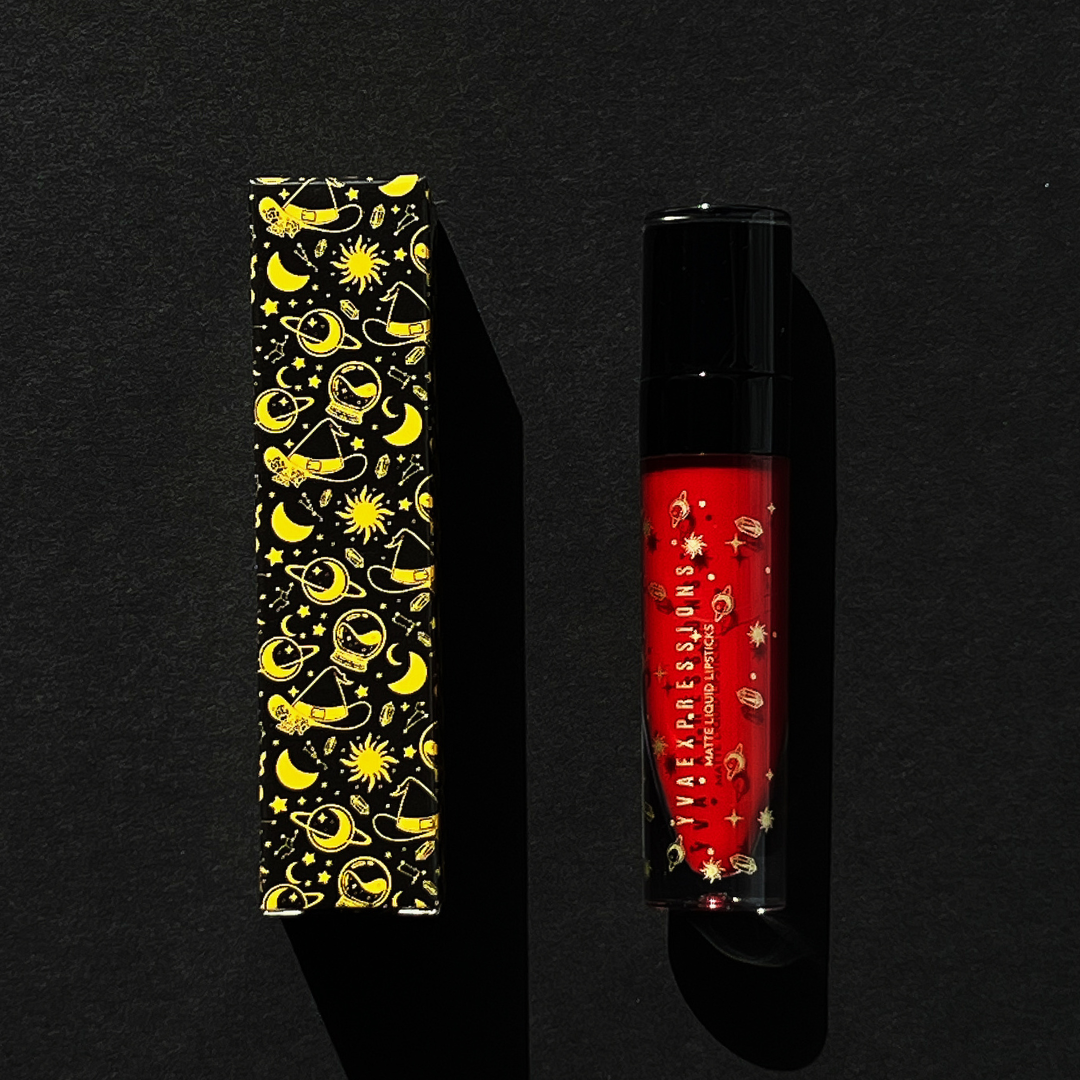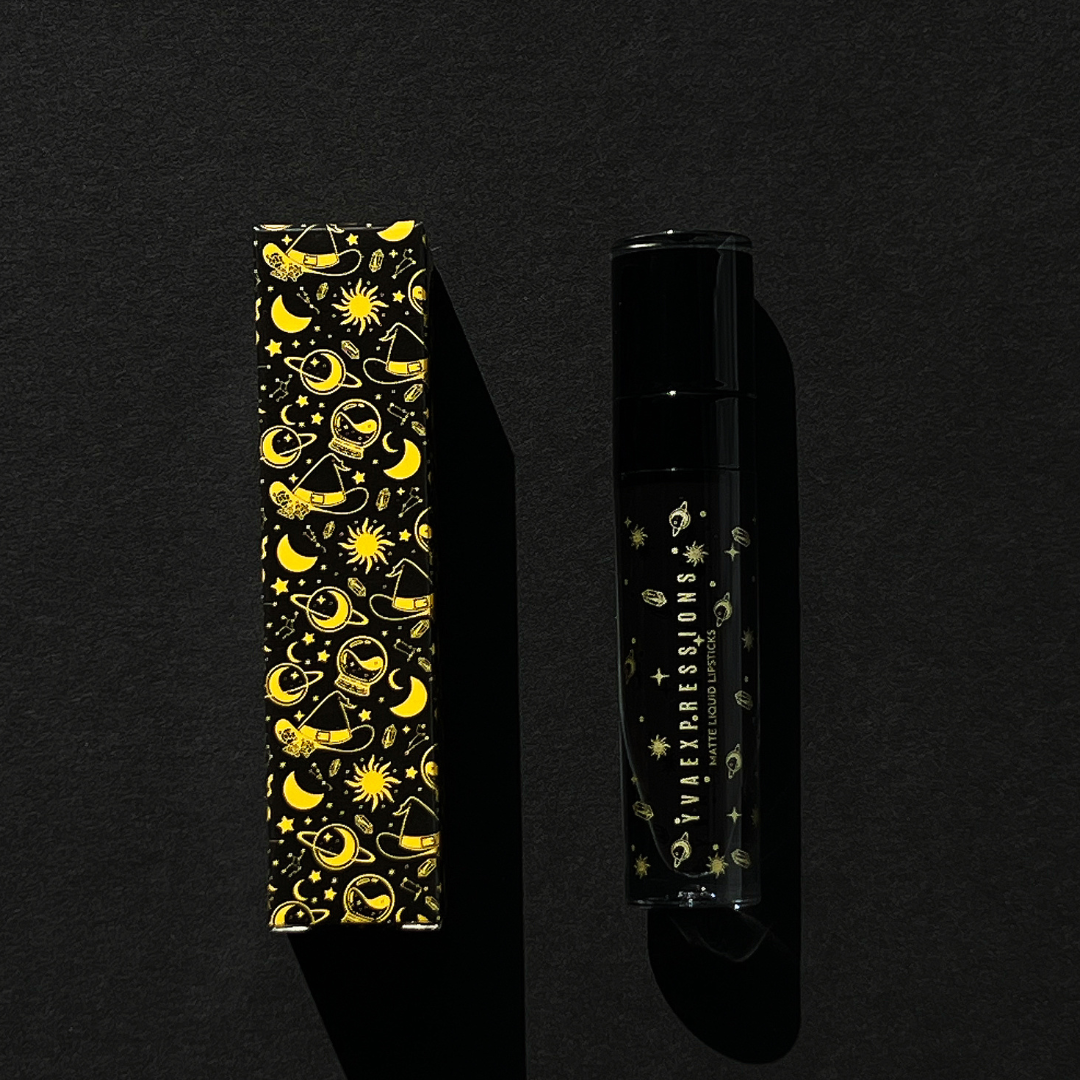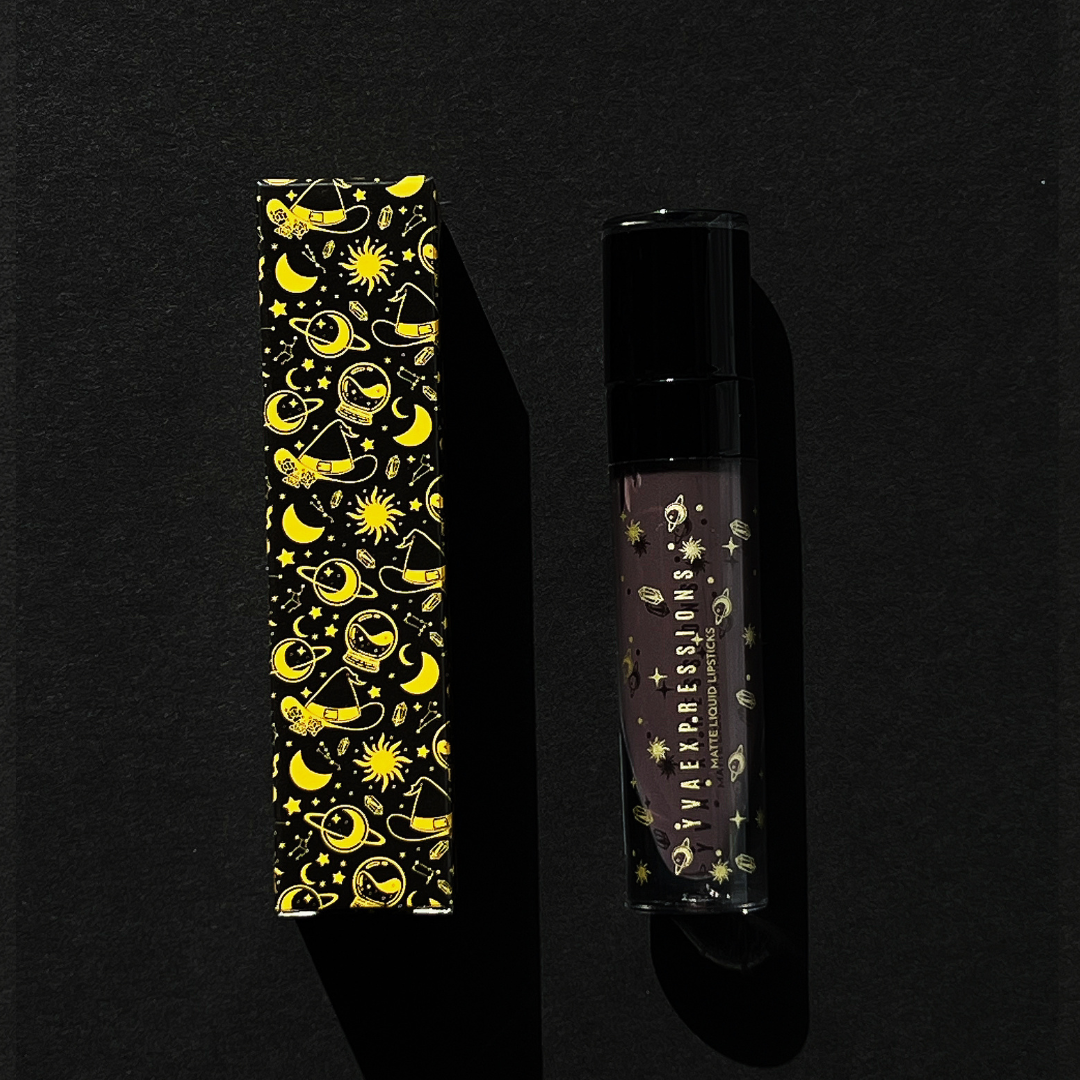 Description
Witch Brew Bundle Includes the following Products:
Witch's Brew Eyeshadow palette
Matte Liquid Lipstick Bundle
  E Y E S H A D O W

🌙 Something is brewing, but it isn't coffee - Instead it's this stunning 9-pan eyeshadow palette inspired by witches! Our witch's brew eyeshadow palette includes 9 beautiful shades with a focus on the forest-like color scheme. This eyeshadow palette is filled with 6 buttery pigmented mattes and 3 sparkly metallic duo-chrome shimmer shades. 

Shade Description: 

Bewitched: Lime green matte shade

Enchanted: Lime green metallic shimmer

Magic: Matte Yellow shade

Love spell: Brown/green metallic shimmer

Full moon: Brownish/greyish metallic shimmer

Forest: Matte Brown shade

Crystals: Matte Green shade

Potion: Matte Olive Green shade

Cauldron: Matte black shade with sparkles 

Shades: Green, yellow, black, brown

Finish: Matte, Metallic (duochrome)

M A T T E   L I P S T I C K 

What is it?

Our Matte Liquid lipsticks are lightweight, true matte, and extremely pigmented. The lightweight formula allows for smooth application without drying out your lips. This bundle comes in a gorgeous box that you can use to store your lippies after each use. 


What's included?

This Bundle includes three matte liquid lipsticks:

Love Spell: Red Matte liquid Lipstick 

Bewitched: Greyish/Purple Matte Liquid Lipstick

Midnight: Black Matte Liquid Lipstick 

Features:

- Great color payoff

- Lightweight

- Transfer & Smudge resistant

- Highly pigmented

Scent: These Matte liquid lipsticks are lightly Vanilla scented. All of our lip products are lightly scented in order to provide lip products for those who are sensitive to scented products. 

 
Shipping
Shipping Processing times:
We process orders in 1-4 Business days. Not including weekends.
For shipping inquiries contact:
Yvaexpressions@gmail.com
How long do preorders take?
Preorder times all vary, be sure to read the description of the product to know when it is estimated to be shipped out. Usually it can take up to 2-3 weeks to ship preorders, though sometimes longer. Every preordered item will have an estimated time in the description, be sure to read that before checking out as preorder processing times are not the same as regular processing times.
What do I do when an order is marked as delivered but I didn't receive it?
Contact your local USPS carrier that your product was shipped out with. 9 times out of 10 they have your order and just havent actually delivered it out yet. Please keep in mind that we are not responsible for the USPS mistakes, or delays.